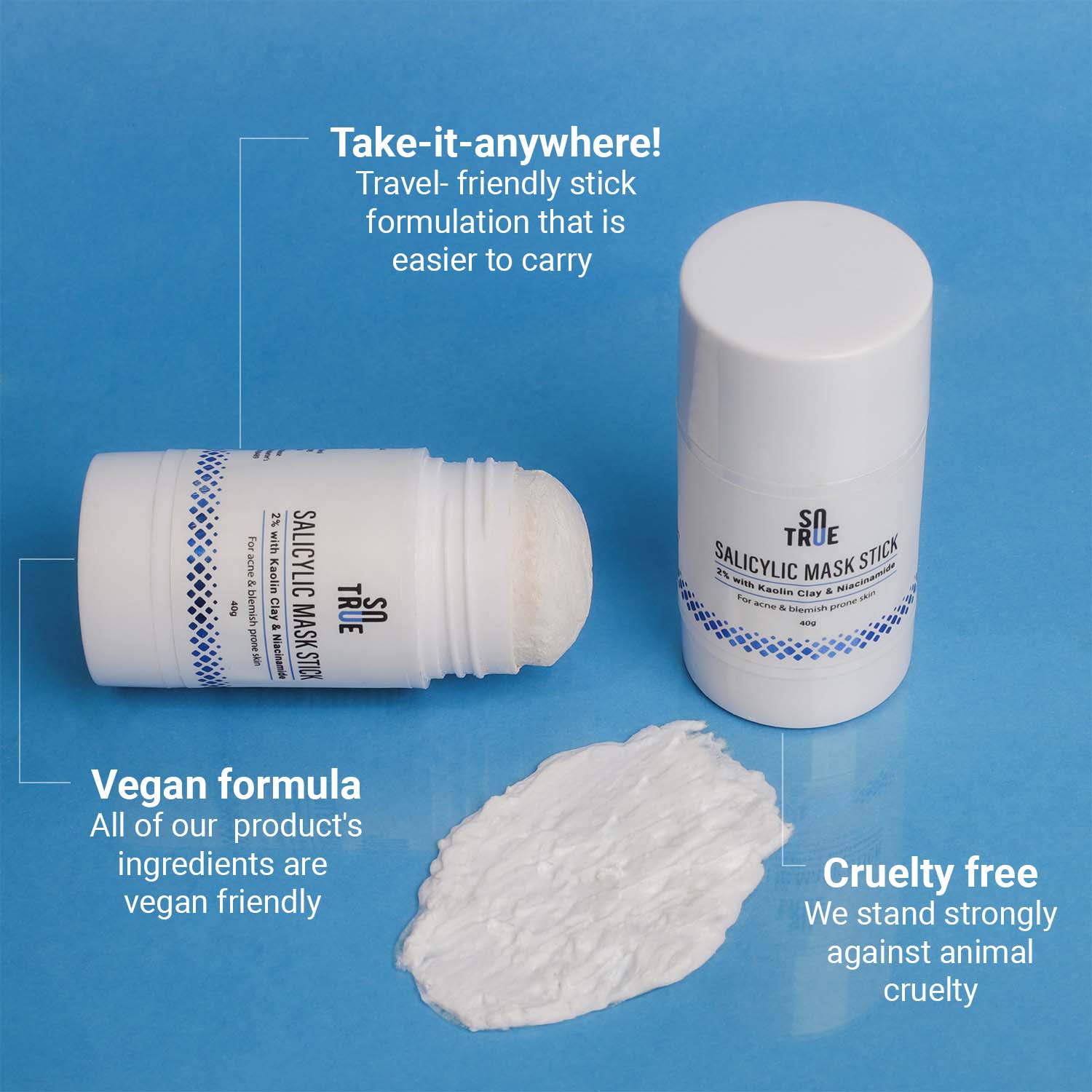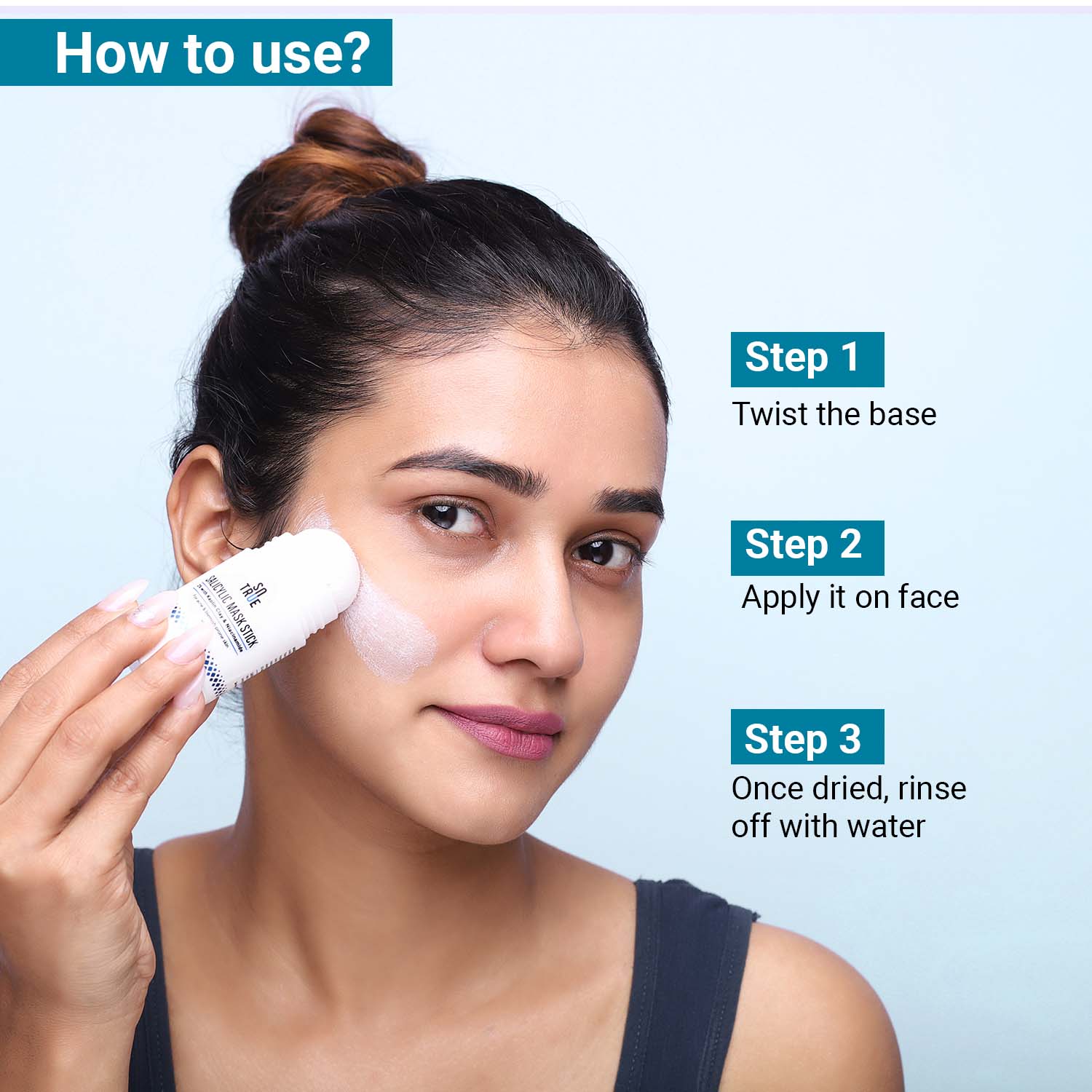 2% Salicylic Acid Face Mask Stick with Kaolin Clay 40 g
Acne? Uneven skin tone? Well, now with the Sotrue Salicylic Mask Stick, you need not worry! Now, say hello to hydrated and well-moisturized skin! With a combination of nourishing ingredients that gives you the skin you truly deserve!
(Incl. of all taxes)
Targets acne, breakouts, oiliness, pigmentation, uneven skin texture, clogged pores, and tiny bumps.
Suitable for all skin types.
Zero Toxins, cruelty-free, and vegan.
Easy to use and carry.
Vegan

Zero Toxin

Cruelty Free
About the product
It's a super magnetic mask stick packed with the goodness of Salicylic acid and other soothing ingredients that give you the perfect, glowy skin. It effectively treats acne and leaves no room for pore-clogging by deeply exfoliating the skin.