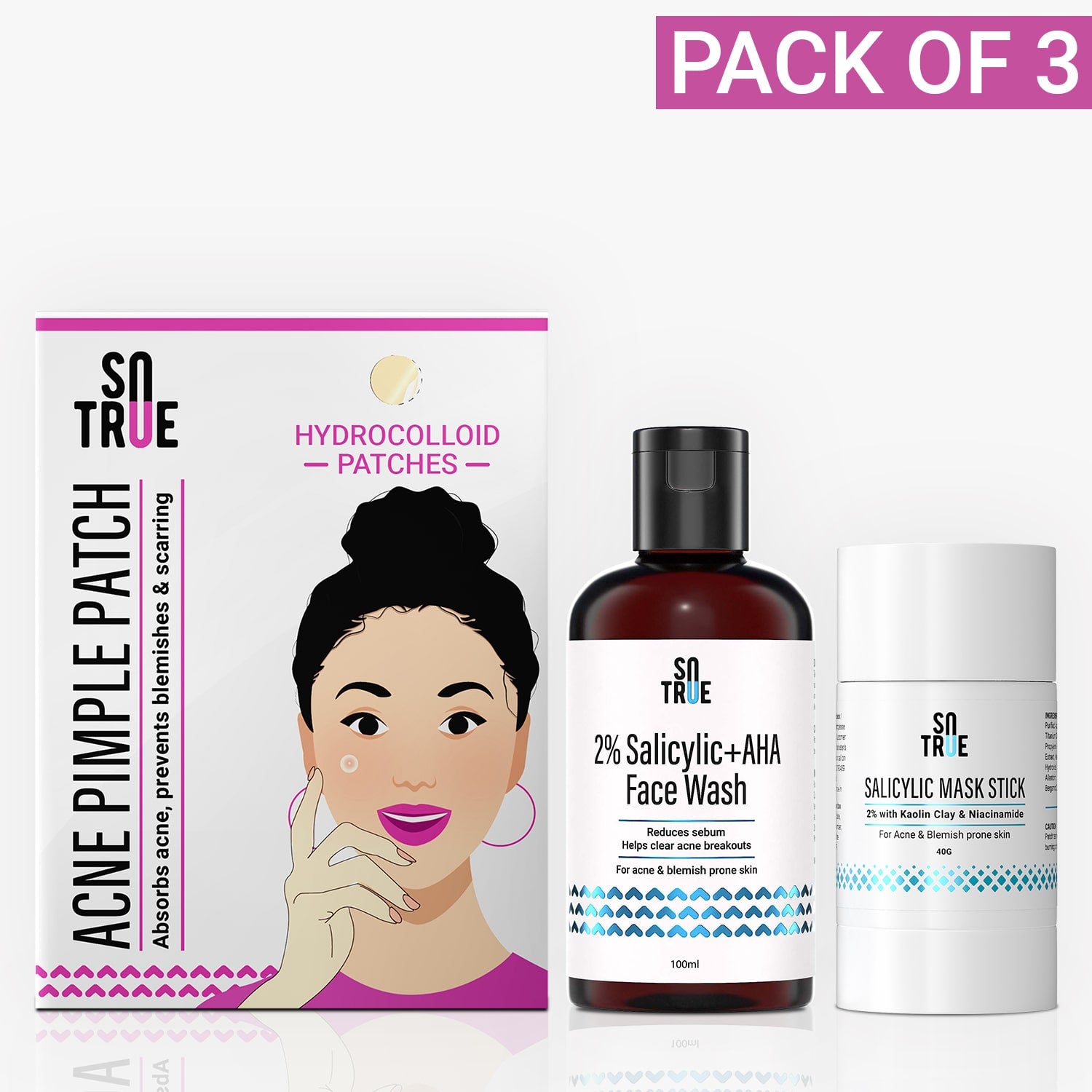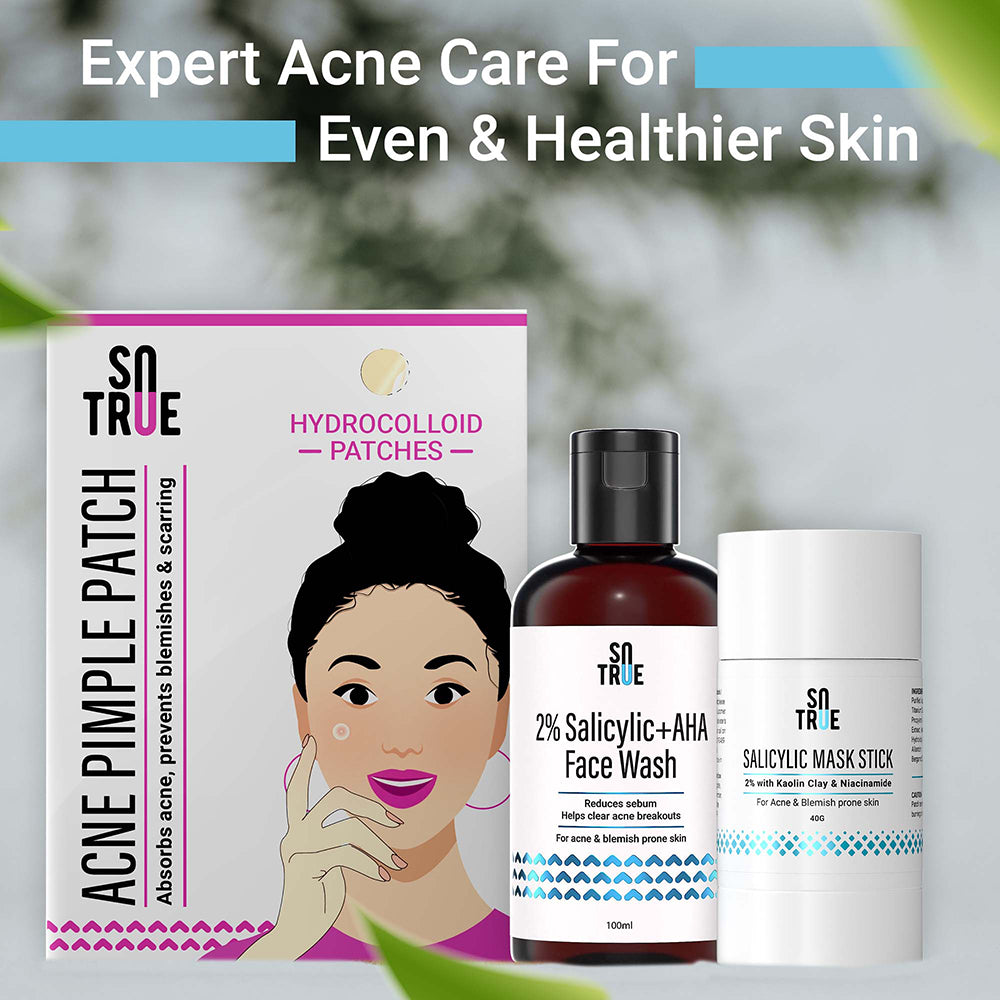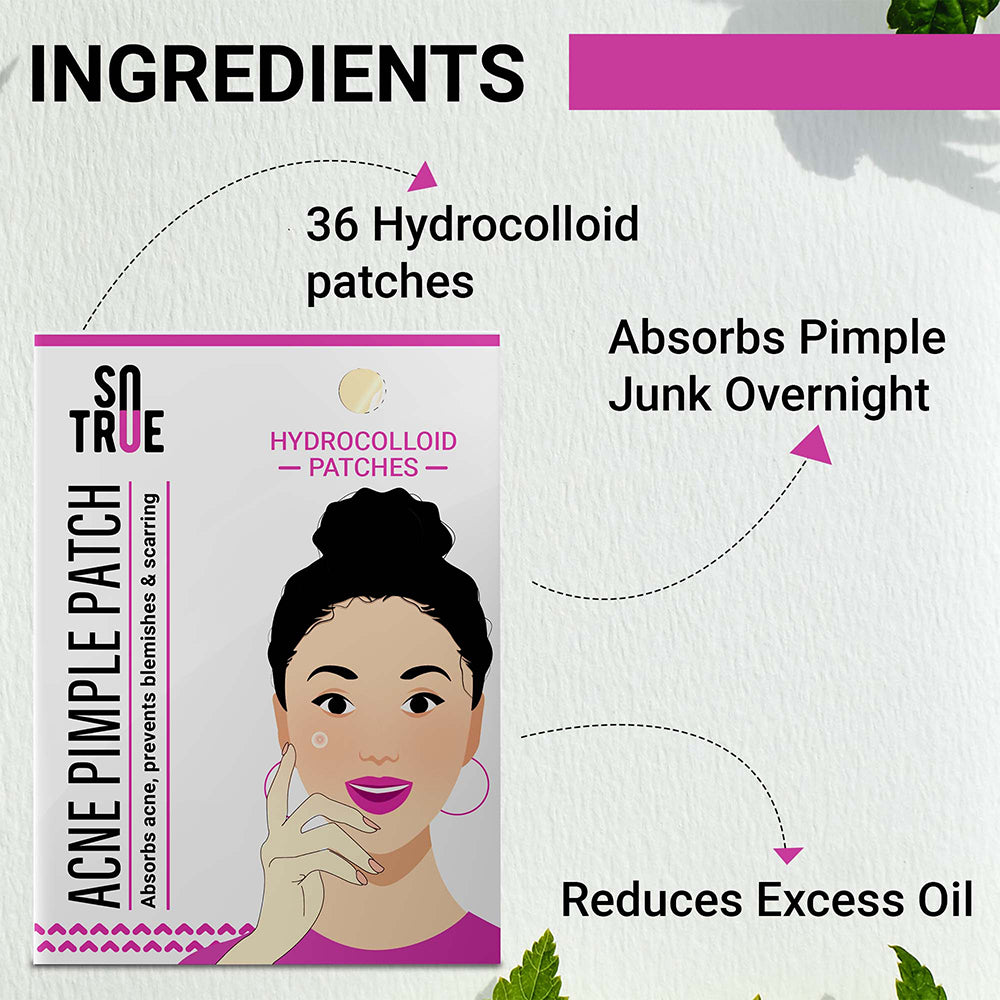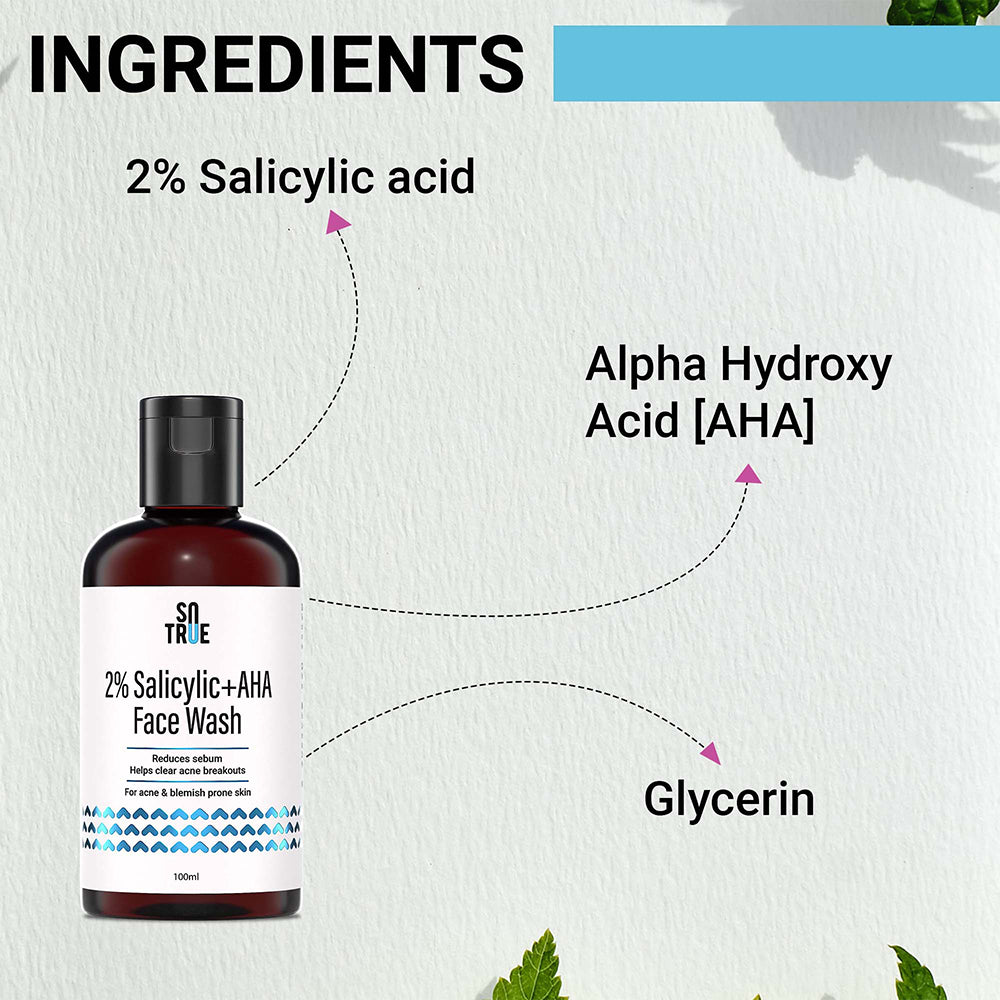 Acne Expert Kit | Acne Pimple Patch (2% Salicylic Acid & AHA Facewash, Salicylic Acid Mask Stick)
The Acne Care Kit is here to reverse acne, excess oil and clear dead skin cells. It includes the two best acne-fighting power duo products, it is ideal for acne-prone, oily skin & sensitive skin.
(Incl. of all taxes)
The presence of 20% Vitamin C helps boost the natural glow of one's skin.
Zero toxins, cruelty-free & vegan. It's good for the planet as well as for your beautiful skin.
Helps even out the skin tone, reduces pigmentation, and prevents excess sun damage.
Vegan

Zero Toxin

Cruelty Free
About the Product
A Cleanse, Treat, Moisturize combo for clearing acne / blemishes. Salicylic + AHA c gently cleanses & provides multi-level exfoliation, Salicylic Acid serum treats skin overnight and a pack of 36 hydrolloid acne Pimple patches that are easily conceable and