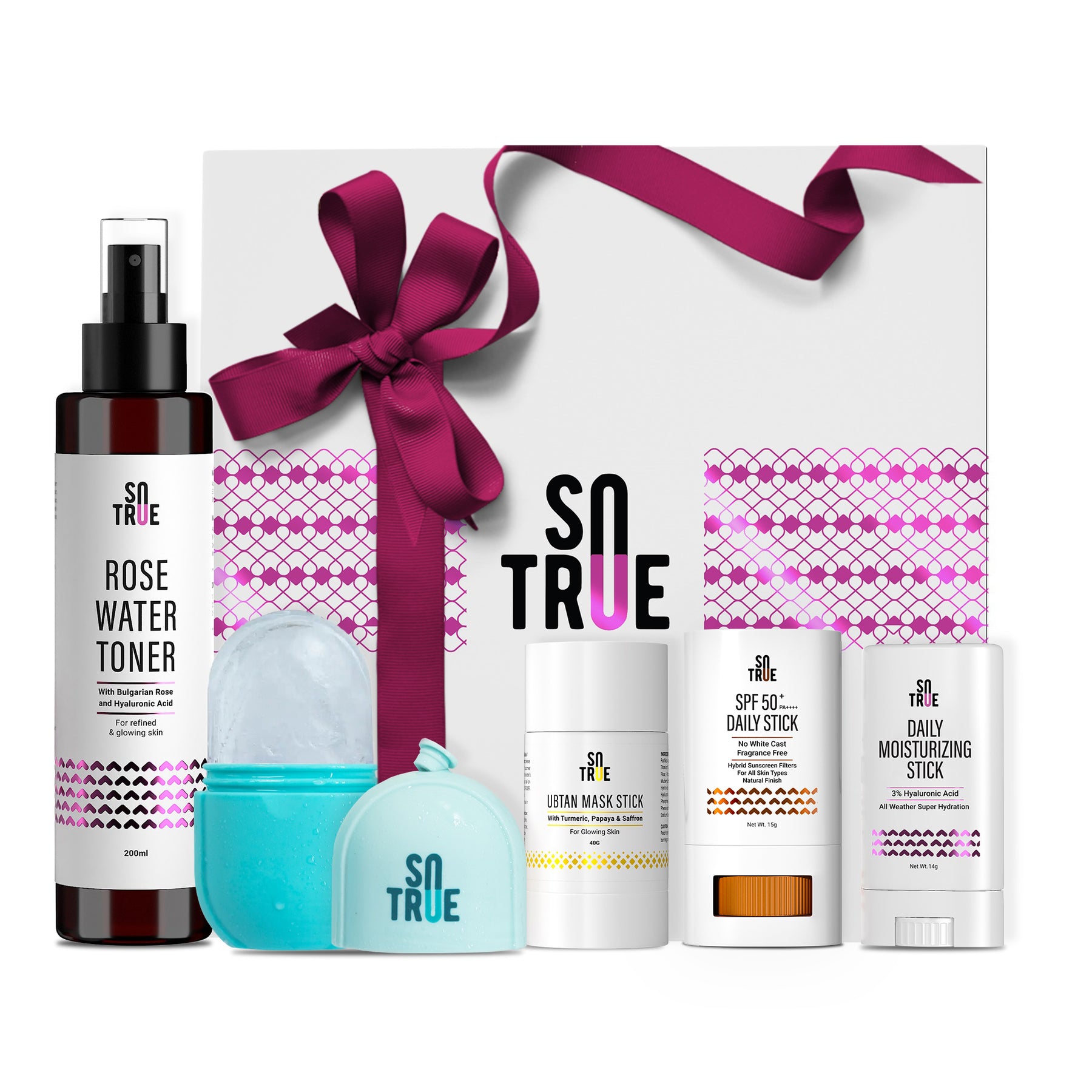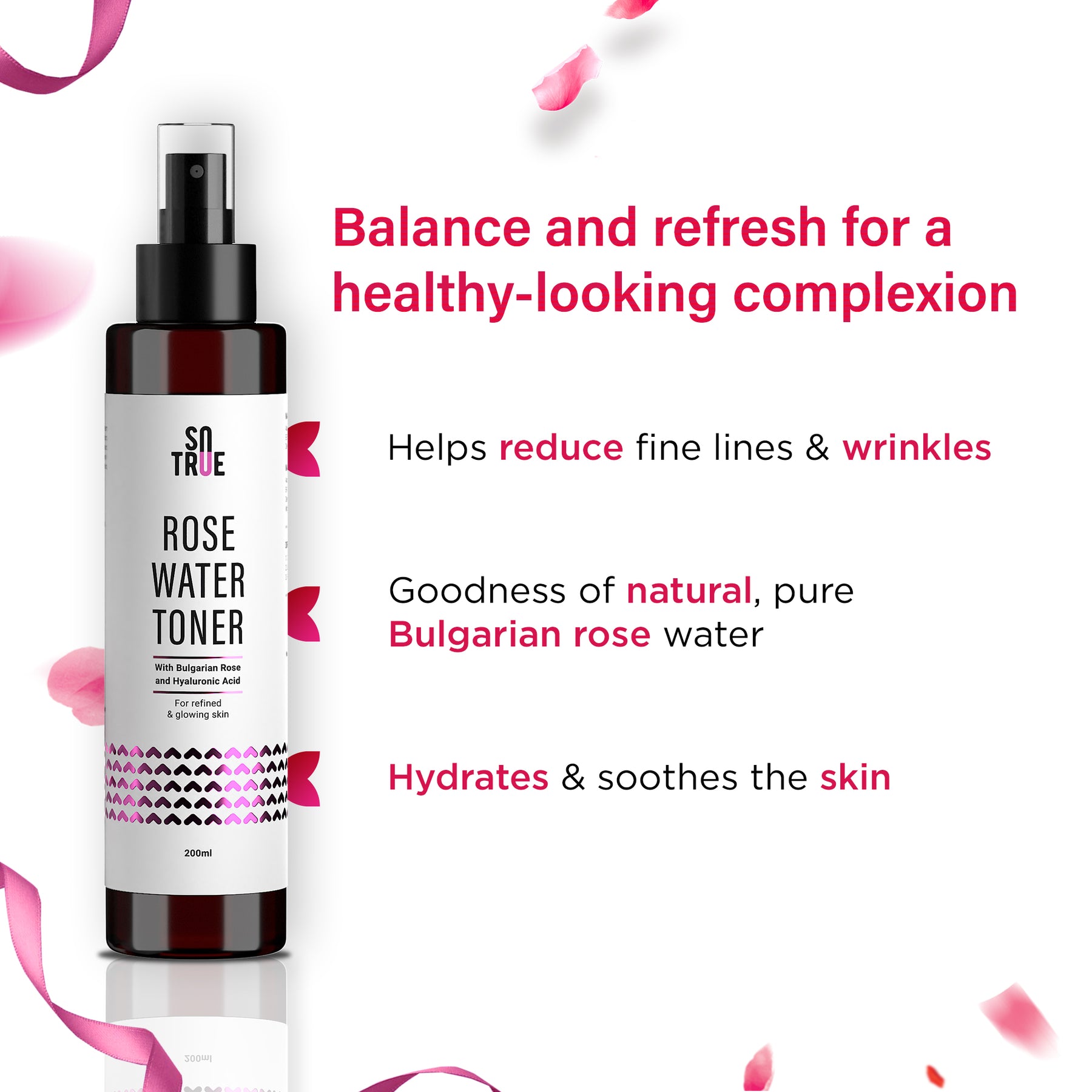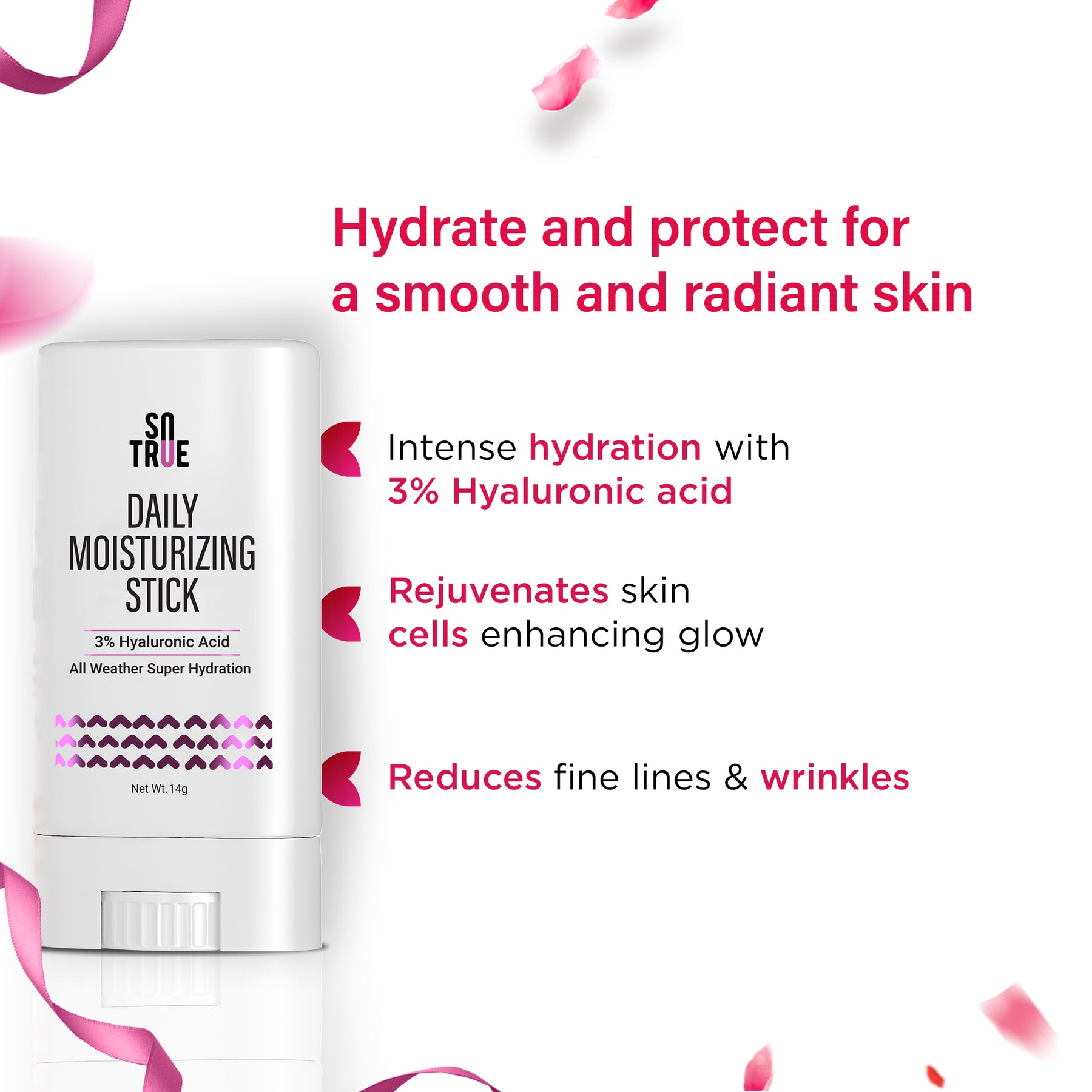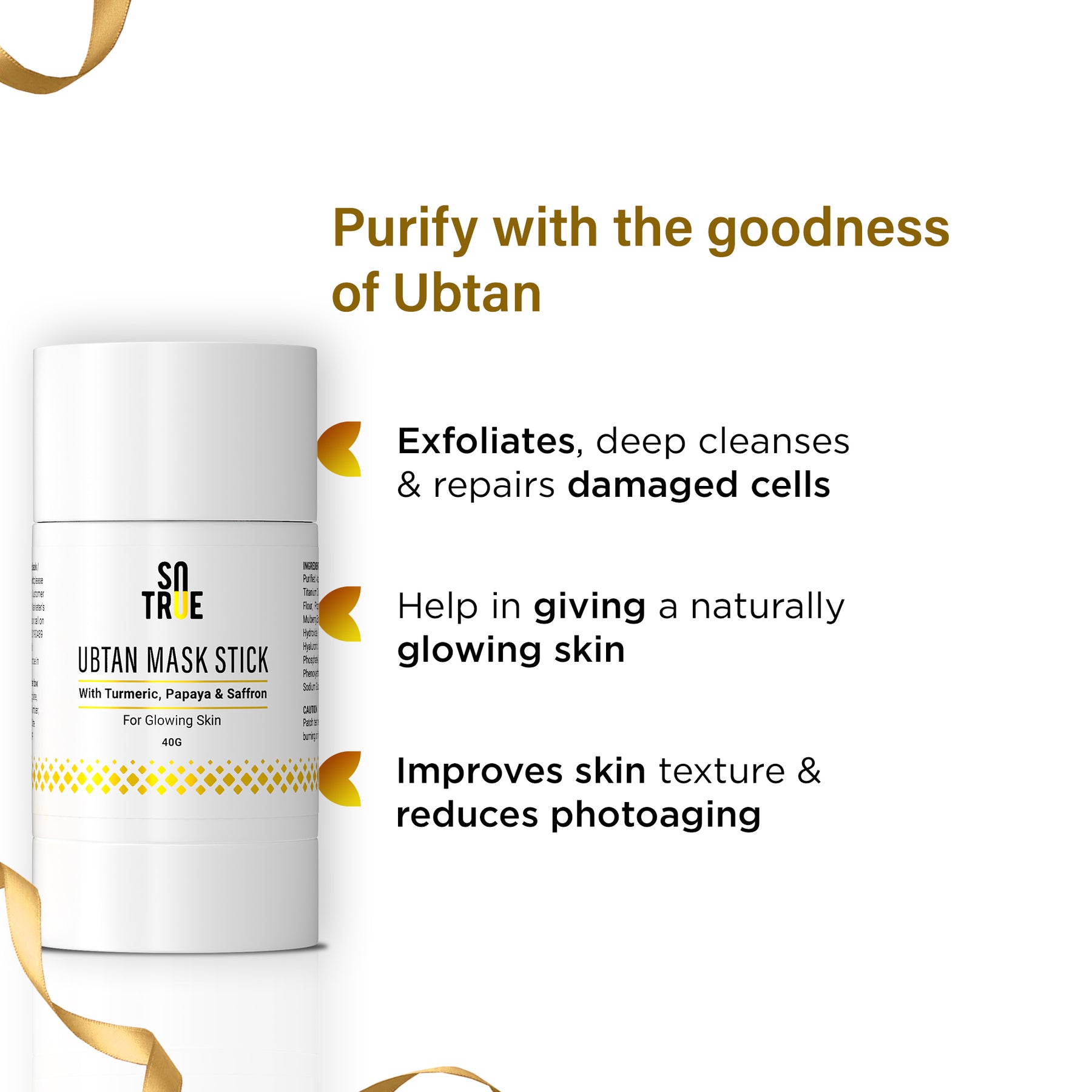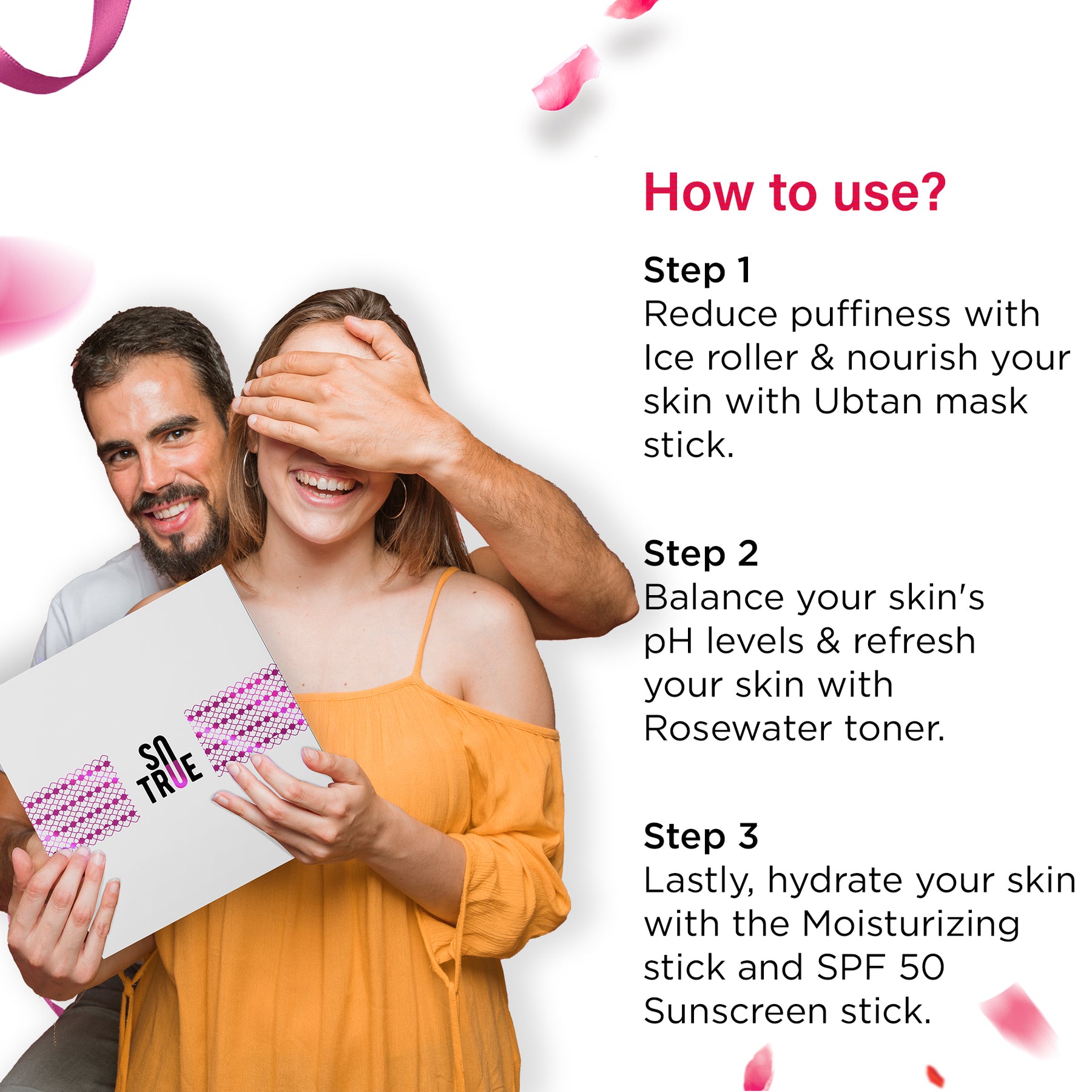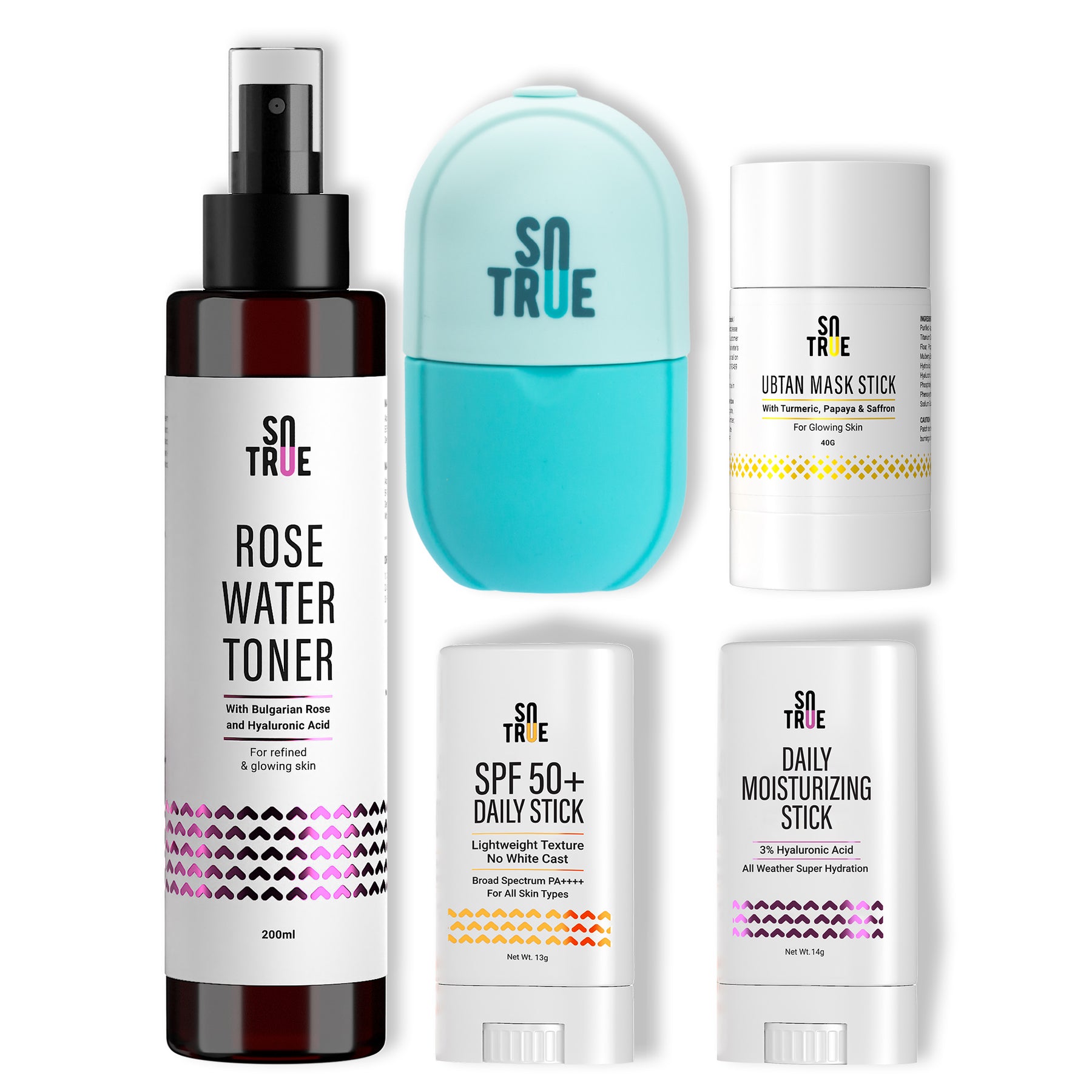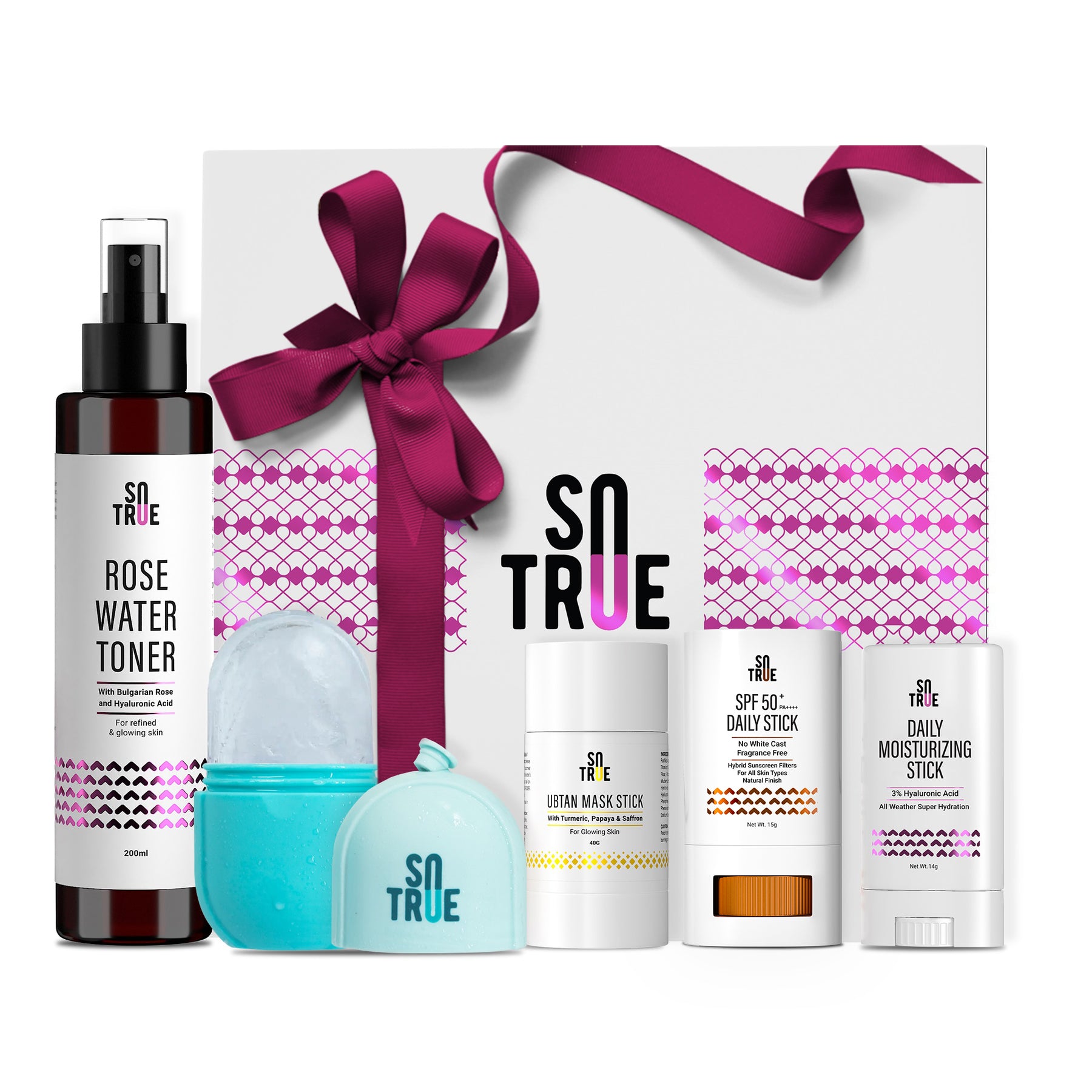 Lovely Skin, Lovely You Skincare Set For Women | Gift Box | Sotrue
Valentine's day bliss in a skincare set, you can't miss. This skincare set is perfect for anyone looking to improve their skincare routine and achieve a flawless complexion
(Incl. of all taxes)
Reduce morning puffiness with Ice roller
Brighten skin with the goodness of Ubtan
Provide intense hydration with 3% Hyaluronic acid
Protect yourself from sun with Daily stick
Refresh your skin with real bulgarian roses.

Vegan

Zero Toxin

Cruelty Free
About the Product
Indulge in the ultimate skincare experience with the Sotrue Beauty Essentials Gift Set. This set includes everything you need to achieve a radiant and youthful complexion. The ice roller helps to reduce puffiness and brighten the skin, while the ubtan mask stick exfoliates and nourishes the skin. The moisturizing stick and sunscreen stick with SPF 50+ PA++++ provide hydration and protection for the skin. Lastly, the rosewater toner helps to balance the skin's pH levels and refresh the skin.