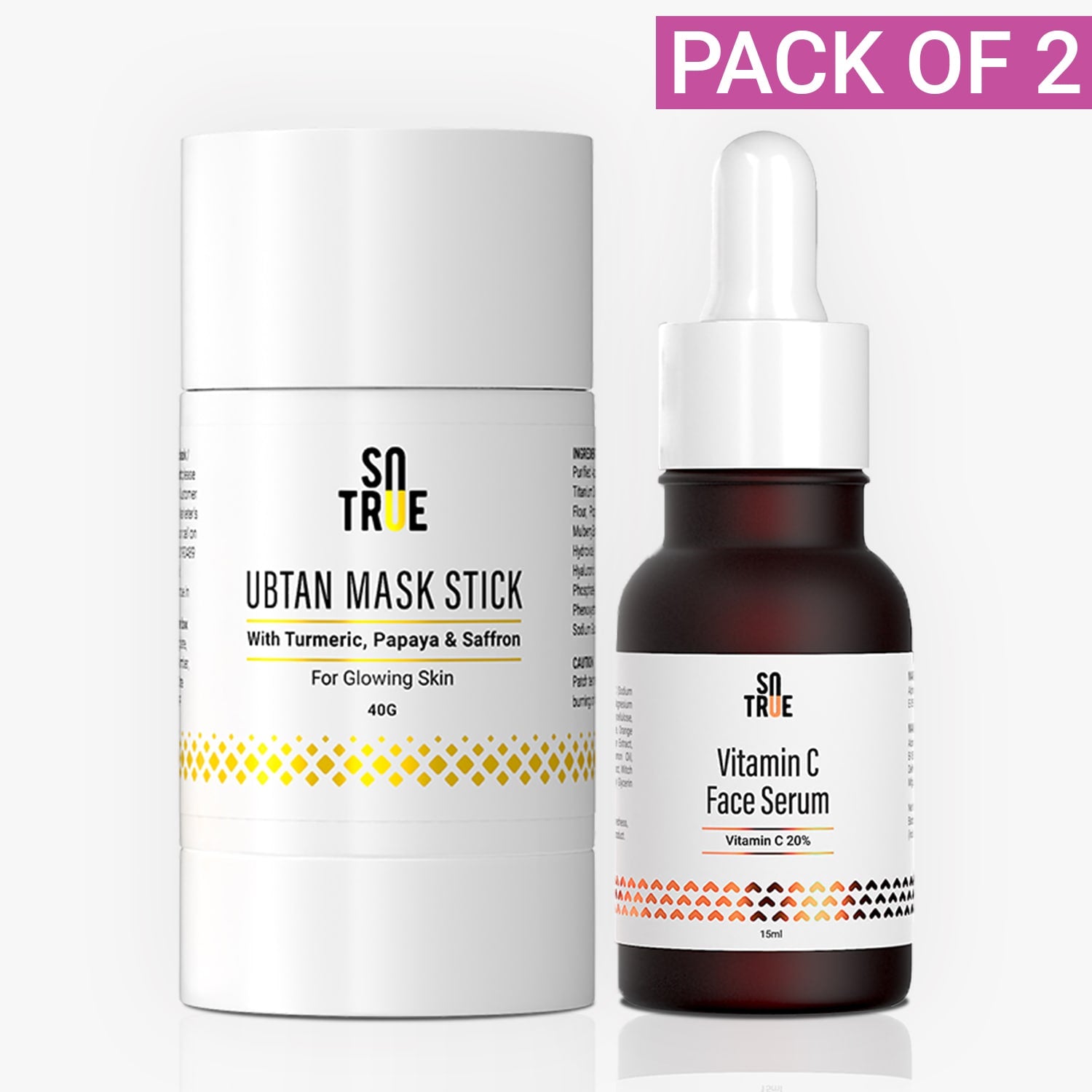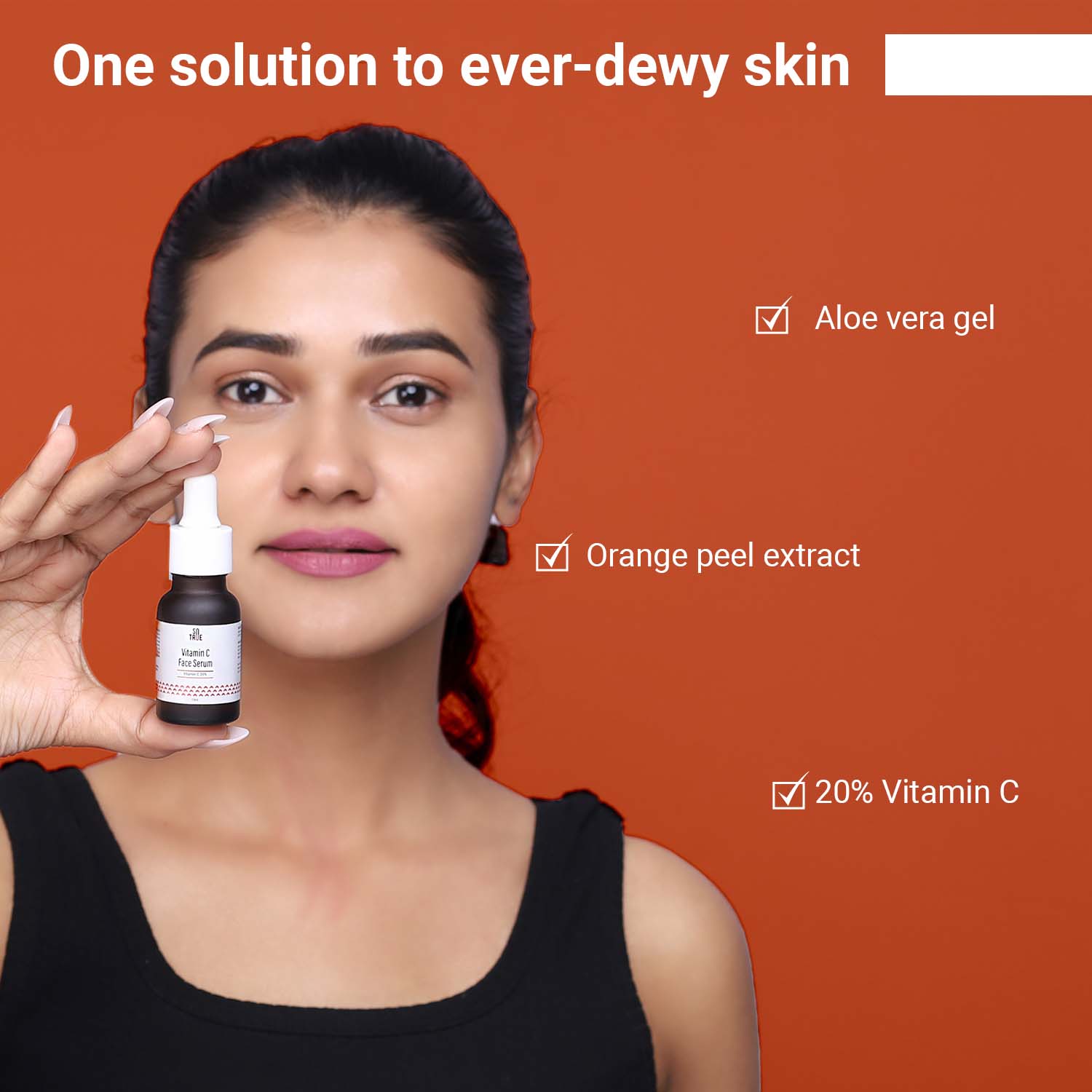 Radiance Boost Combo
Light up the room with the Radiance Boost Combo! This powerful duo of 20% vitamin c serum and Ubtan face mask stick will leave you ever glowy and ever radiant skin.
(Incl. of all taxes)
20% Vitamin C reduces pigmentation & prevents excess sun damage.
Ubtan face mask exfoliates, deep cleanses & repairs damaged skin cells.
Duo works together to improve skin texture
Super easy to use and portable
Also repairs dead skin cells
Vegan

Zero Toxin

Cruelty Free
About The Product
The Radiance Boost Combo is the perfect duo for achieving a glowing and radiant complexion. With the 20% Vitamin C serum, your skin will be infused with a powerful dose of antioxidants that work to brighten and even out your skin tone, while also protecting it from environmental stressors. The Ubtan face mask stick is a luxurious treat for your skin, made with natural ingredients like turmeric, sandalwood, and rose petals. This mask works to deeply cleanse and exfoliate your skin, leaving it feeling soft, smooth, and glowing. Together, these two products create a powerful combination that will give you the radiant, glowing skin you've always wanted.