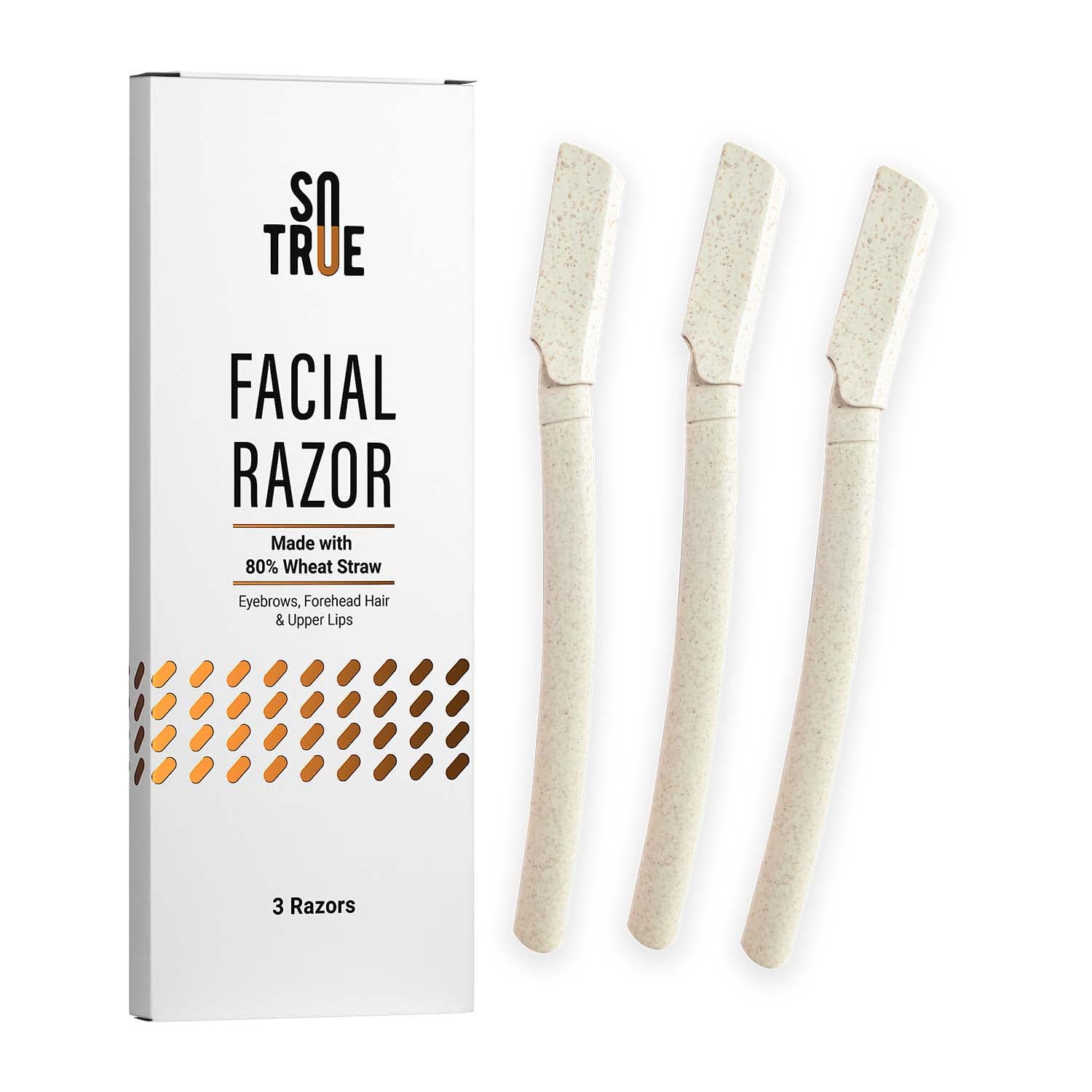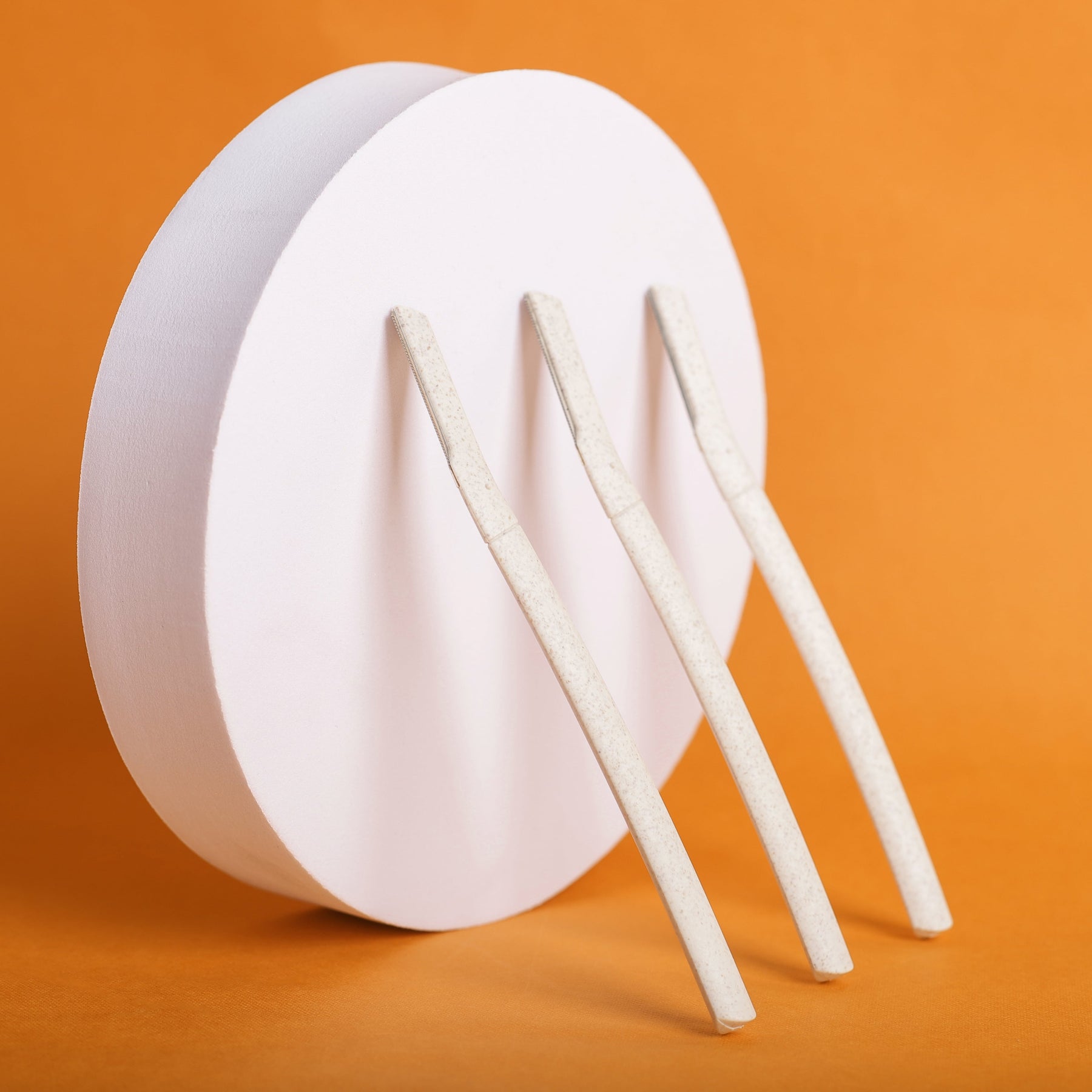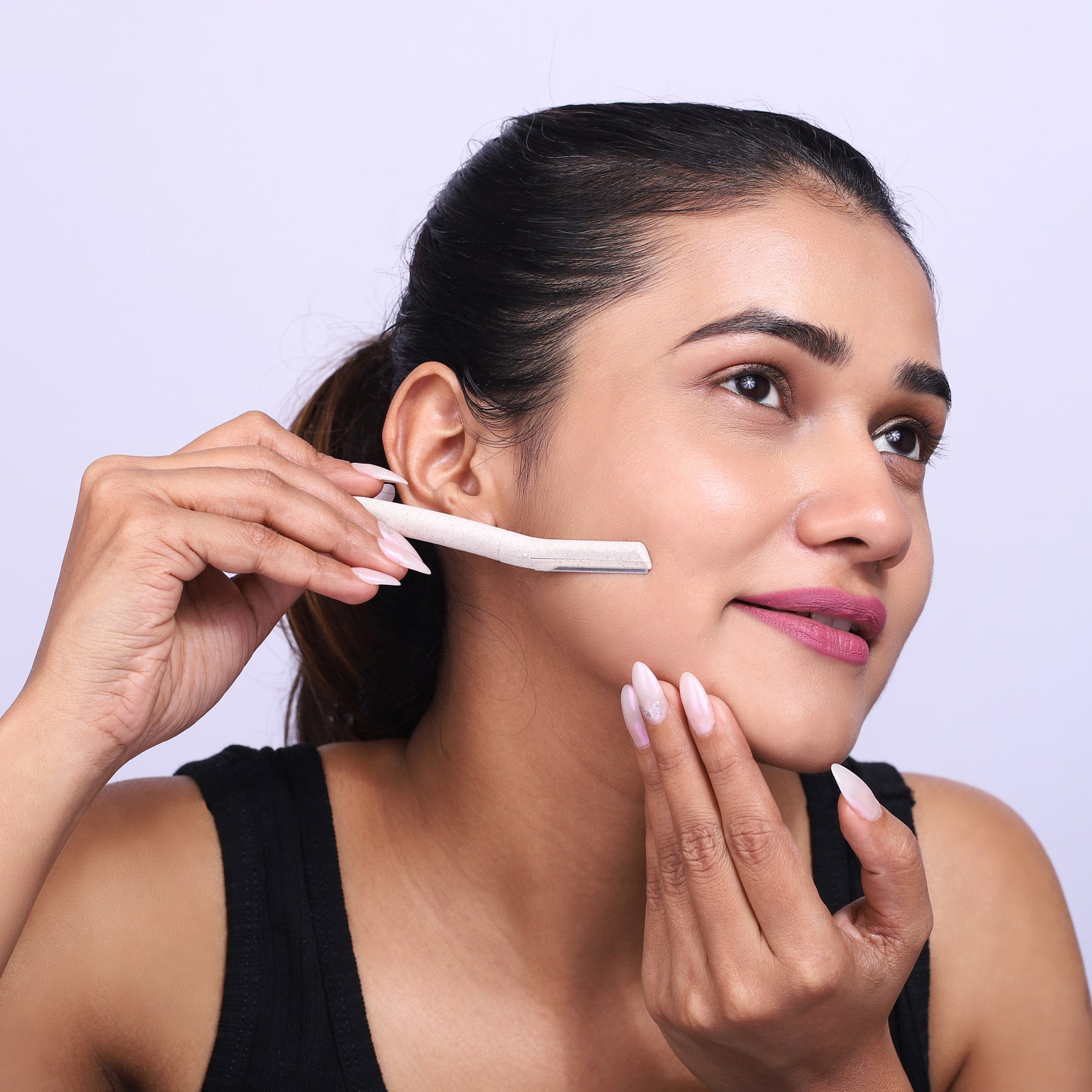 Reusable Facial Razor for Women (3 Units)
Is keeping your face hair-free taking more effort than required? Then, you're at the right place! The Sotrue Facial Razor is convenient and the ideal partner if you're on the go!
(Incl. of all taxes)
Removes facial hair precisely. It's suitable for the upper lip, eyebrows, forehead, sideburns, and chin.
Made of 80% wheat straw & has a protective cover for the stainless steel blade with its handle being an anti-slip grip.
Eco-friendly, zero toxins, cruelty-free, and vegan.
Works instantly and painlessly.
Ensures safety and hygiene.
Vegan

Zero Toxin

Cruelty Free
About the product
Keeping facial hair or shaving it off, it's completely on you! If you decide on shaving it off, remember to use a razor that is gentle on the skin and easy to use. The Sotrue facial razor ensures you feel confident in your skin by balancing your hygiene and safety. The product is not only easy to carry but also made of good quality stainless steel.