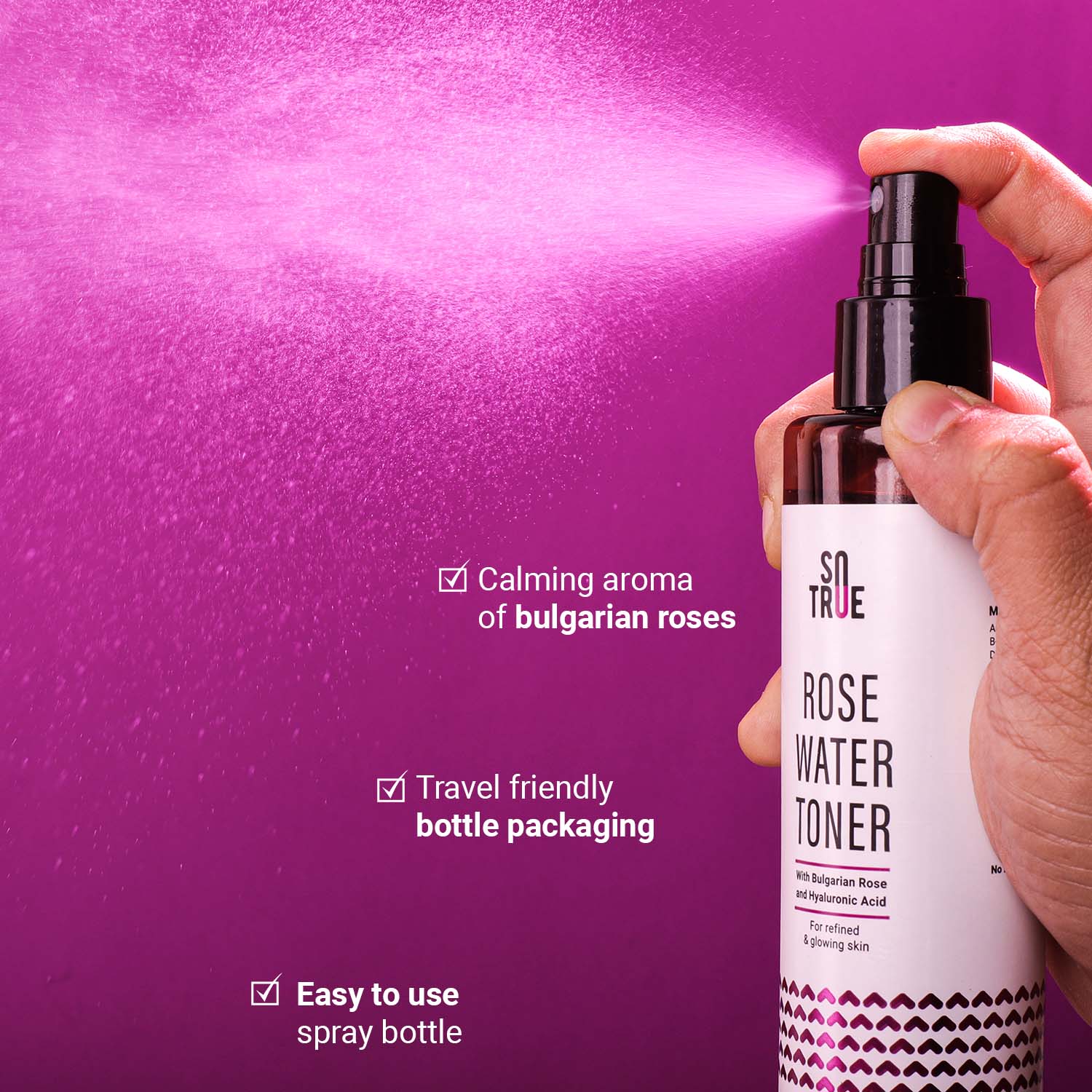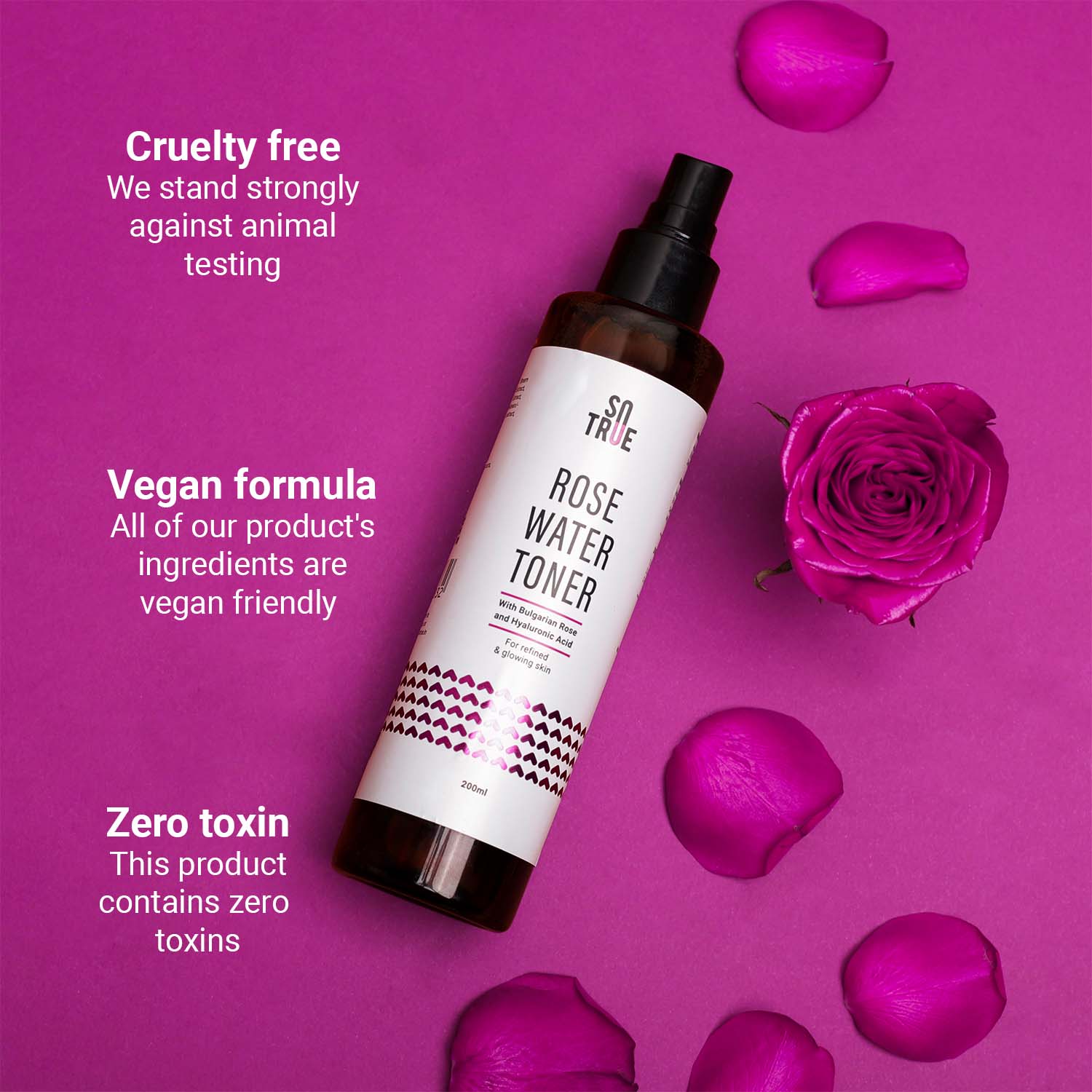 Rose Water Spray with Bulgarian Rose & Hyaluronic Acid 200 ml
The Sotrue Rose Water Toner is rich in vitamins and minerals that help soothe, nourish, and hydrate the skin by maintaining the skin pH level. With goodness of the Bulgarian Rose, you'll instantly feel calmer and composed because of its aroma which is rich, and floral. This toner lifts your spirit as well as your face and gives you the glow you truly deserve!
(Incl. of all taxes)
Helps reduce fine lines and wrinkles, leading to a dewy look.
Natural, pure rose water, steam distilled from the goodness of Bulgarian roses.
Hydrates and soothes the skin by helping acne-prone and irritated skin.
Free from toxins, parabens, sulfates, and chemicals. Also, religiously follows Principle7 to ensure it's free from harmful elements.
Cruelty-free and 100% vegan. Thus, it benefits the planet and your skin.
Vegan

Zero Toxin

Cruelty Free
About the product
Here's a chance to feel the freshness of the endless rose fields of Bulgaria! With the Sotrue Rose water toner, you can treat your senses to the rich aroma of Bulgarian roses. Being made with steam distillation, the product contains a unique amalgamation of citronellol & geranoil. The toner not only hydrates your skin but also reduces wrinkles, and marks giving you the glow you deserve!