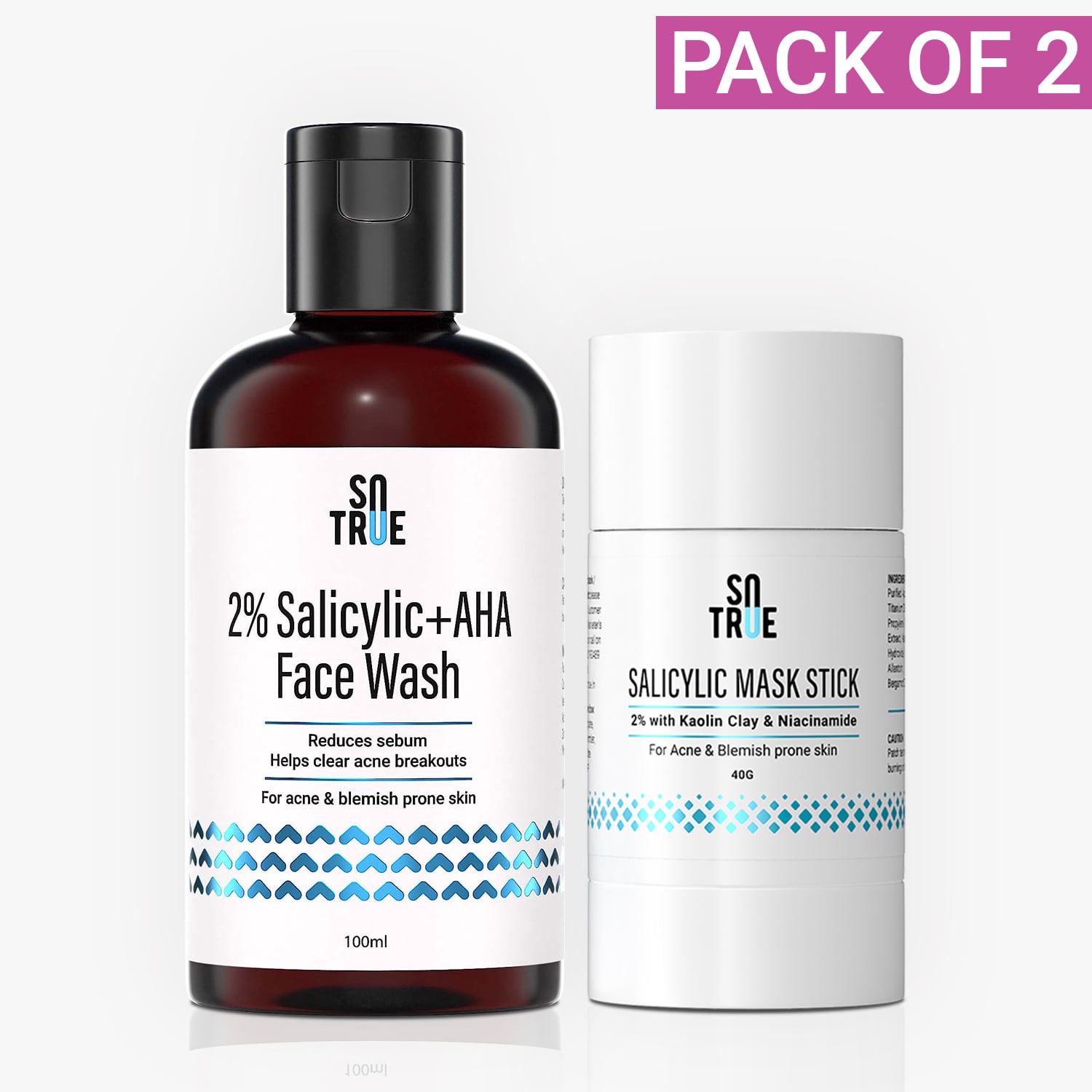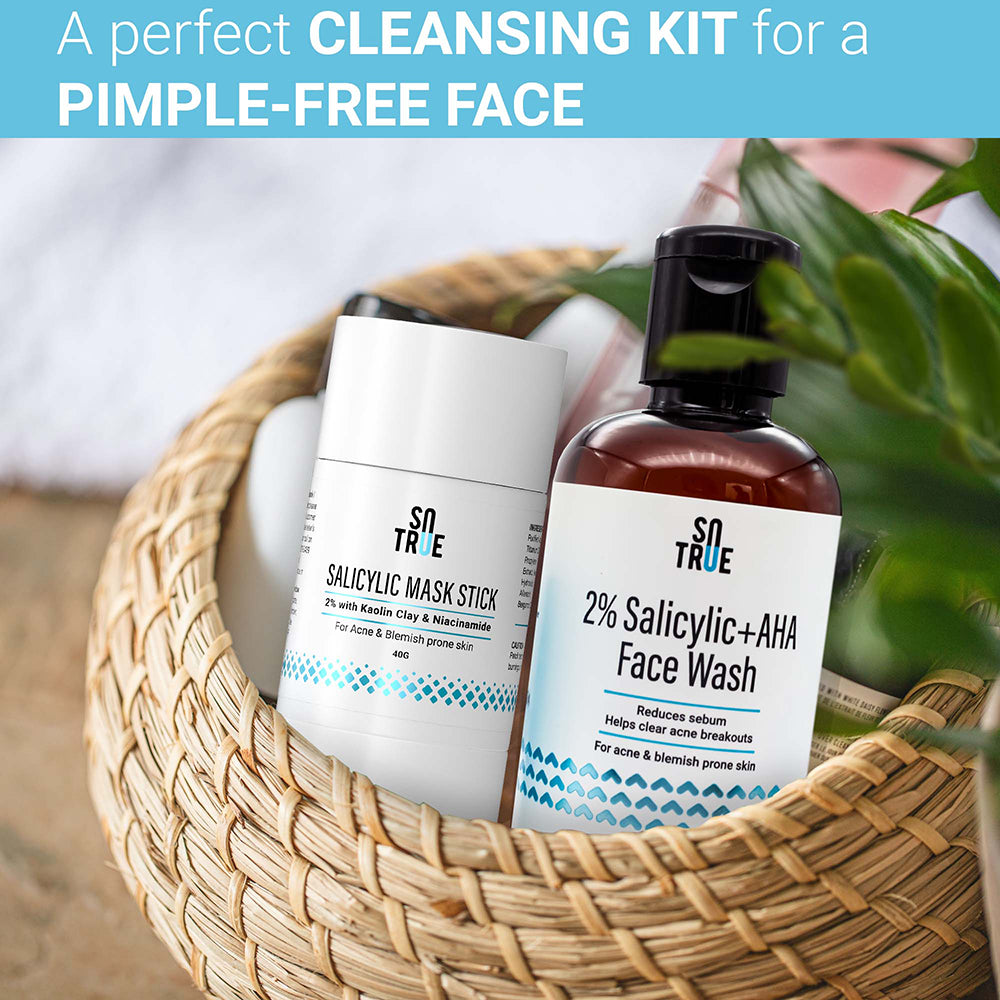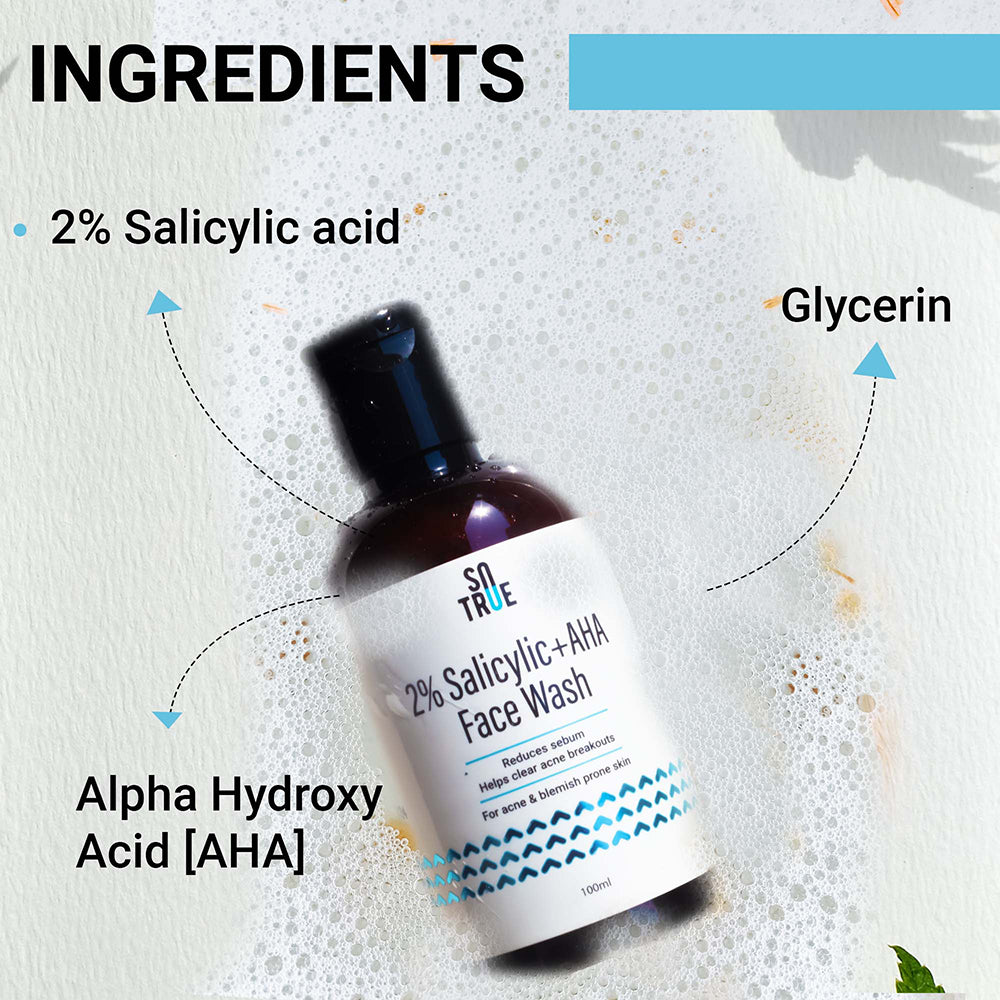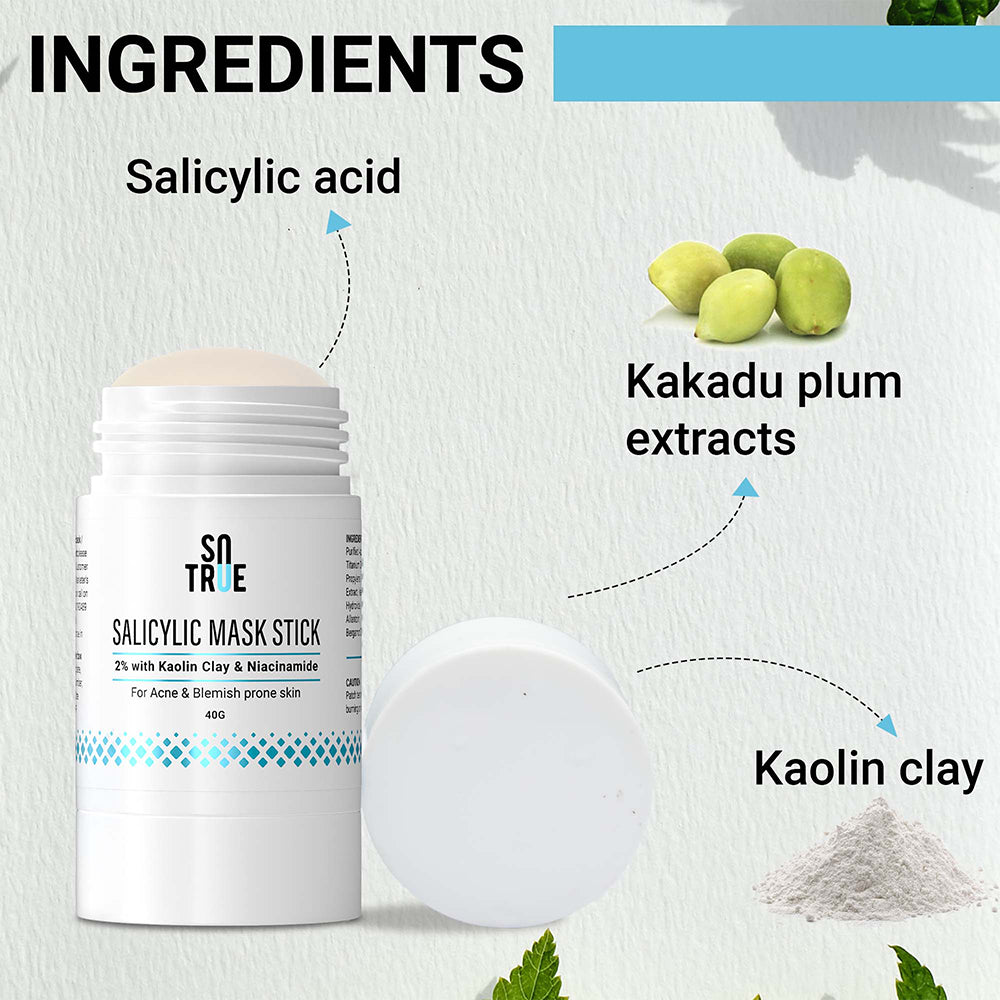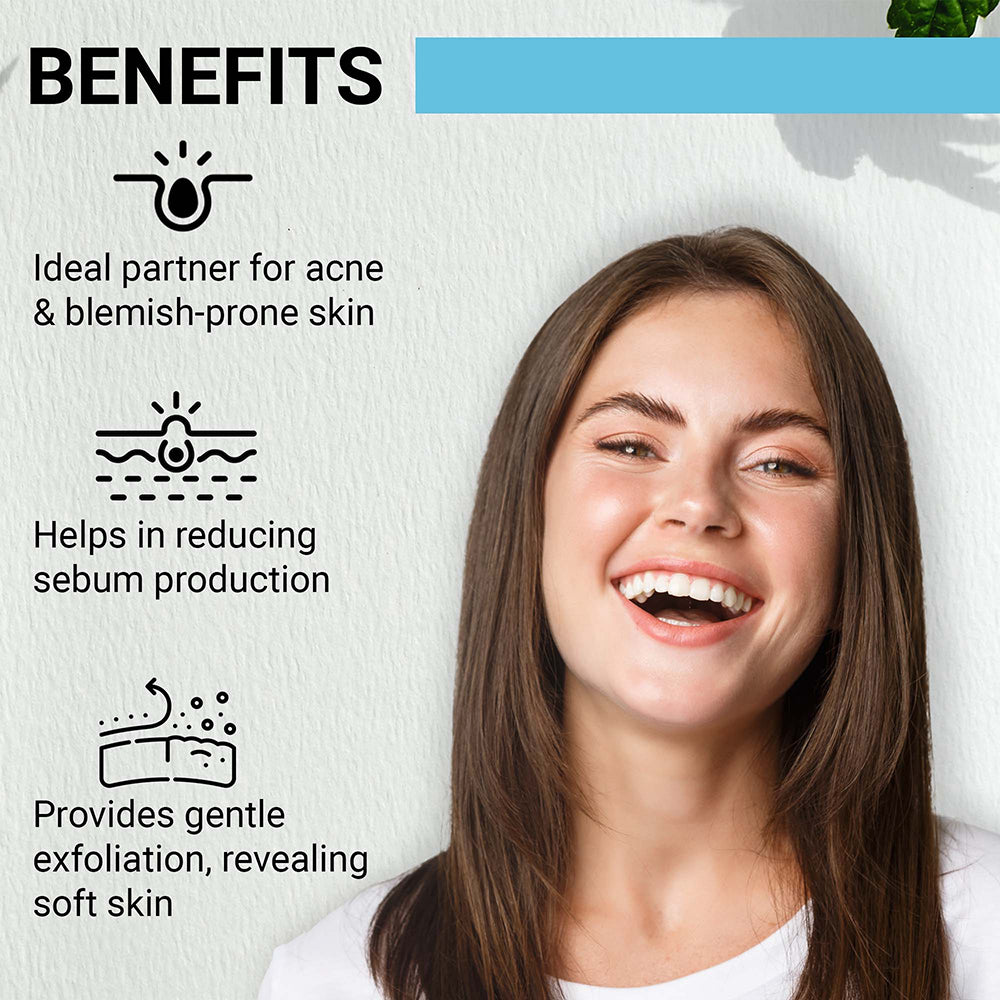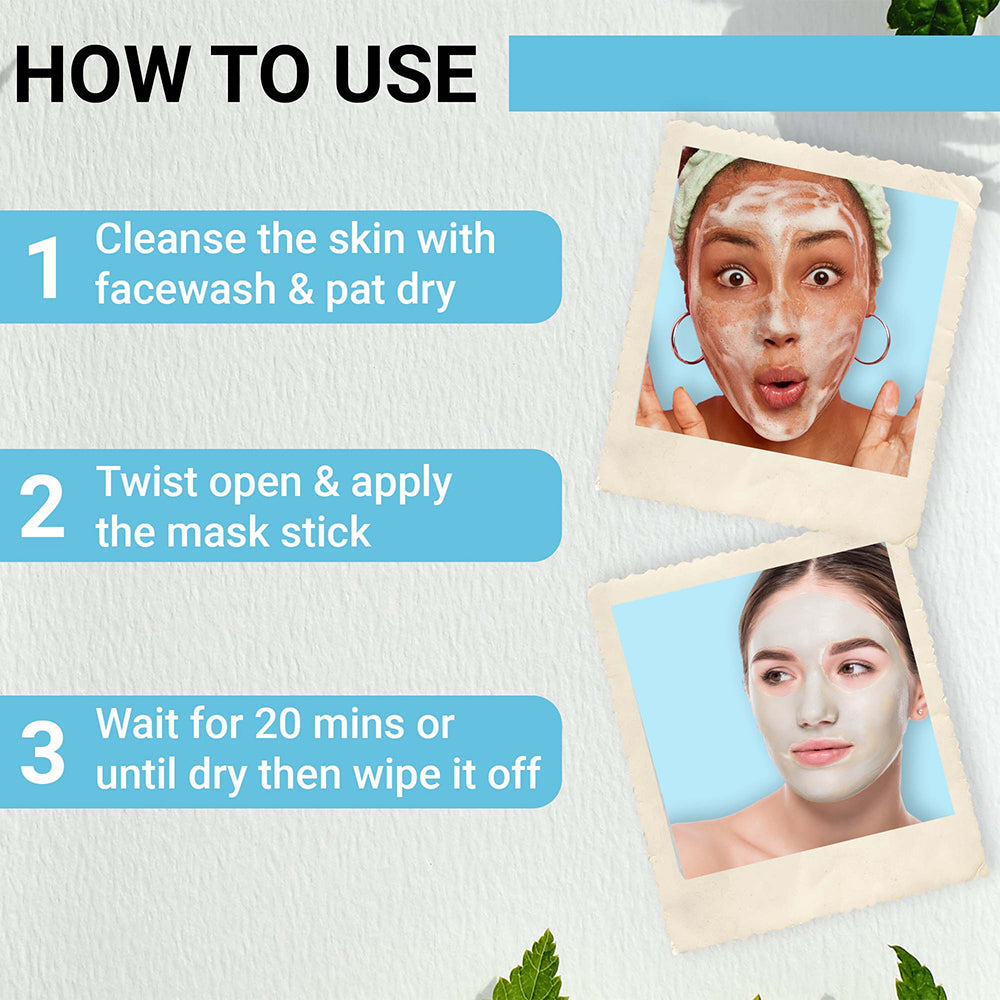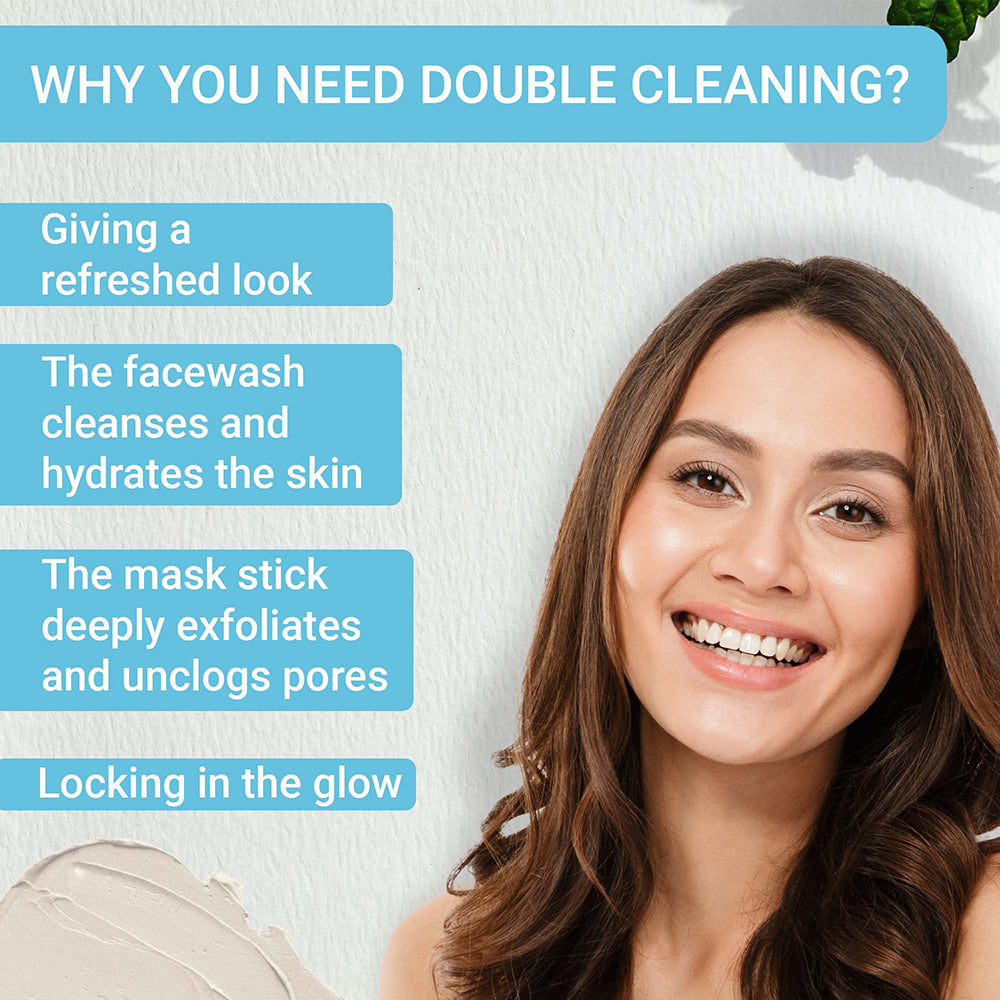 Salicylic Face Care Duo | Salicylic Acid Face Mask Stick & Salicylic + AHA Face Wash
Rejoice! Your saviour for acne-prone and sensitive skin is here, but better! Salicylic acid, the hero, which deeply penetrates in pores and removes dirt and oil, helping to prevent blemishes and soothes irritation. Use this combo daily to help maintain clear skin.
(Incl. of all taxes)
A unique combination of 2% Salicylic Acid + AHA Facewash & Salicylic acid mask stick.
an ideal partner for acne & blemish-prone skin.
Helps in sebum & acne control while reducing blemishes.
Free from toxins, is cruelty-free and vegan.
Also, follows Principle7, making it a completely harmless product that strives to give you rejuvenated skin.
Vegan

Zero Toxin

Cruelty Free
About The Product
Sotrue 2% Salicylic acid face wash helps in reducing sebum and shedding the damaged skin. The presence of natural ingredients like Aloe Vera, lemon and orange peel helps clear acne breakouts. It's toxin free properties prevent the skin from any further damage. It also nourishes the skin and helps in oil control giving you a clear and flawless skin. Sotrue Salicylic Acid Face Mask provides deep and gentle exfoliation and gives you a refreshing skin tone. It helps reduce appearance of acne and inflammation.