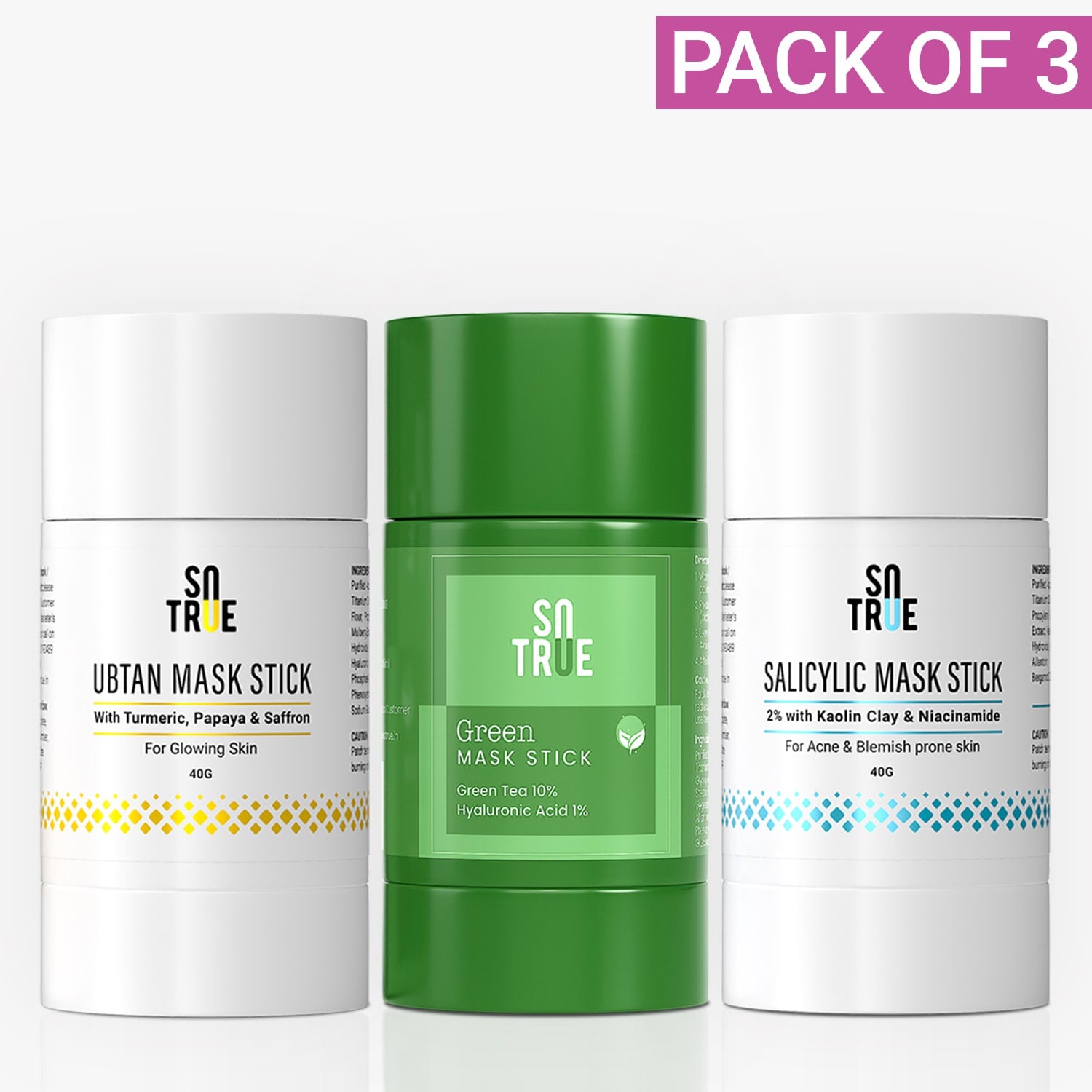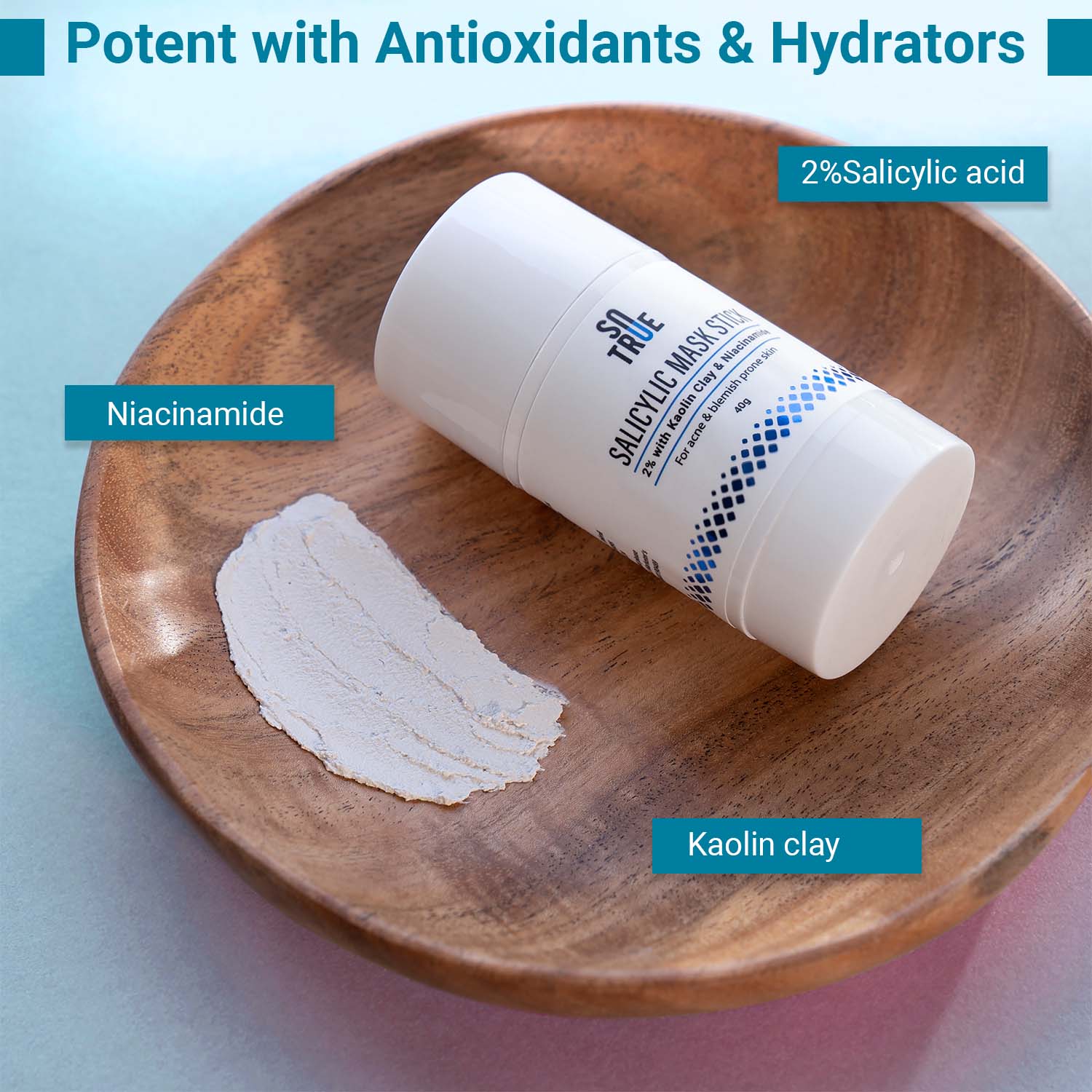 Trilogy Boost Combo
Experience the ultimate skincare boost with Trilogy Boost Combo - your secret to achieving beautiful, glowing skin! This combo includes three powerful mask sticks that work together to cleanse, exfoliate, and rejuvenate your skin.
(Incl. of all taxes)
Improves skin texture and reduces signs of photoaging.
Easy to use and carry.
Targets acne, breakouts, oiliness, pigmentation, uneven skin texture, clogged pores, and tiny bumps.
Zero Toxins, Cruelty-free, and Vegan.
Vegan

Zero Toxin

Cruelty Free
About the Combo
Whether you're looking to brighten, exfoliate, or nourish your skin, we have got you covered. With this Trilogy Boost Combo, you can enjoy a customized skincare routine that meets all of your needs. The ubtan mask stick features a blend of natural ingredients like turmeric and saffron to brighten and even out your skin tone. It helps in removing dead skin cells and improving overall skin texture. Next, the salicylic mask stick is a must-have for anyone dealing with acne-prone skin. Last but not least, the green mask stick is perfect for combatting environmental stressors and reducing the appearance of fine lines and wrinkles.