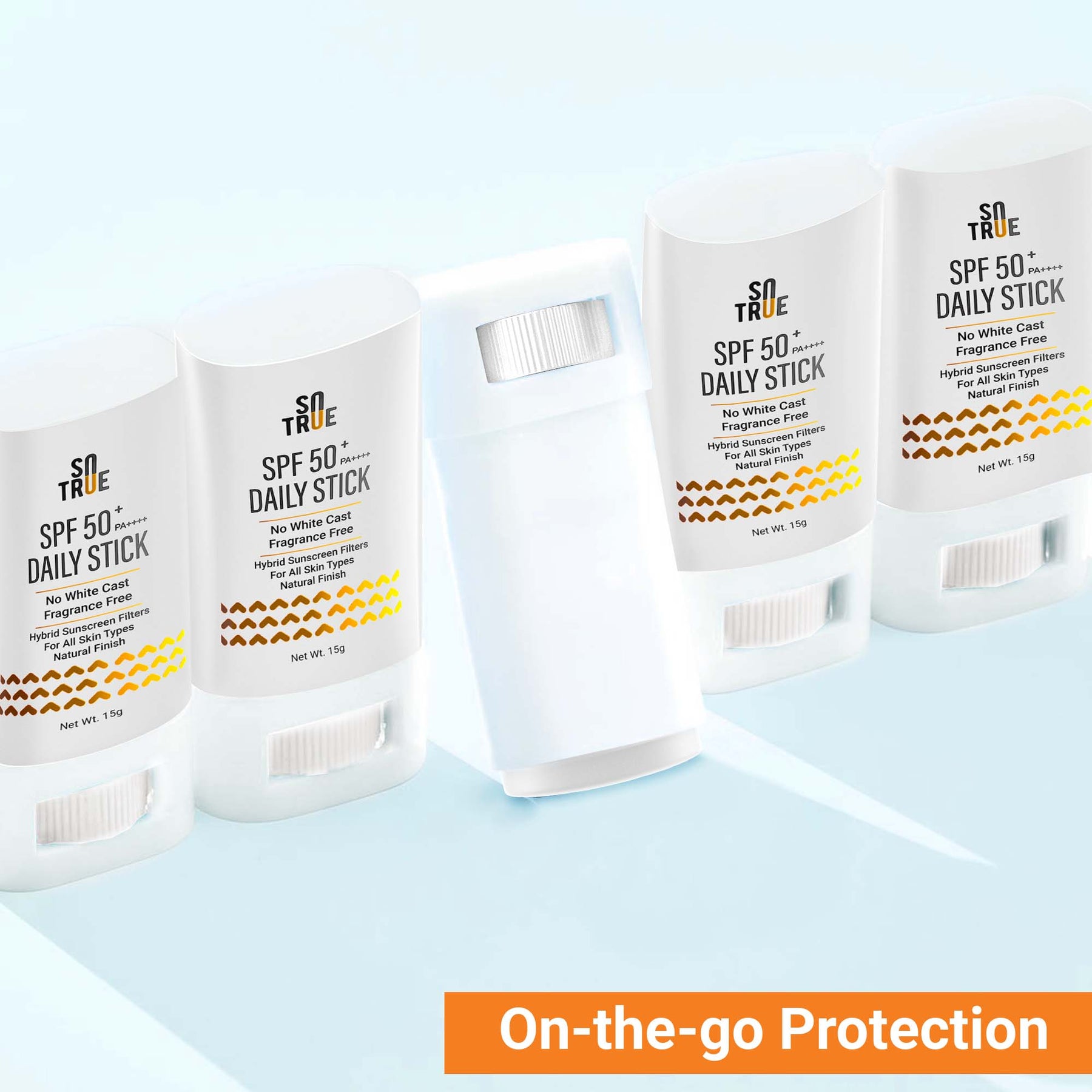 SPF 50+ Daily Sunscreen Stick 15g
First On-The-Go SPF 50+ Sunscreen Stick in India
UV Blocked Out, Glow Locked In!
With the Sotrue SPF 50+ sunscreen stick, heading outdoors on a warm, sunny day just got easier! An easy to carry skin protectant that ensures your skin stays free of tan, hydrated, and oil-free.
(Incl. of all taxes)
Hybrid Sunscreen Filters:
Minerals (Zinc Oxide & Titanium Dioxide)
Organic (Octocrylene, Octyl Salicylate & Avobenzone)
Broad spectrum PA++++ and water-resistant.
No white cast. Smooth gliding.
Fragrance-Free. Natural Finish.
Suitable for all skin types.
Vegan

Zero Toxin

Cruelty Free
About the Product
Sotrue SPF 50+ sunscreen stick is a super convenient solution for on-the-go application. Designed & formulated for modern age users that need frequent reapplications while in commute or at work. Without compromising on efficiency, it protects against both UVA & UVB radiations. Certified SPF 50+ & PA++++ ensures one of highest protection levels in sunscreens. Has super smooth gliding, leaves absolutely zero white cast, non-oily and non-comedogenic.