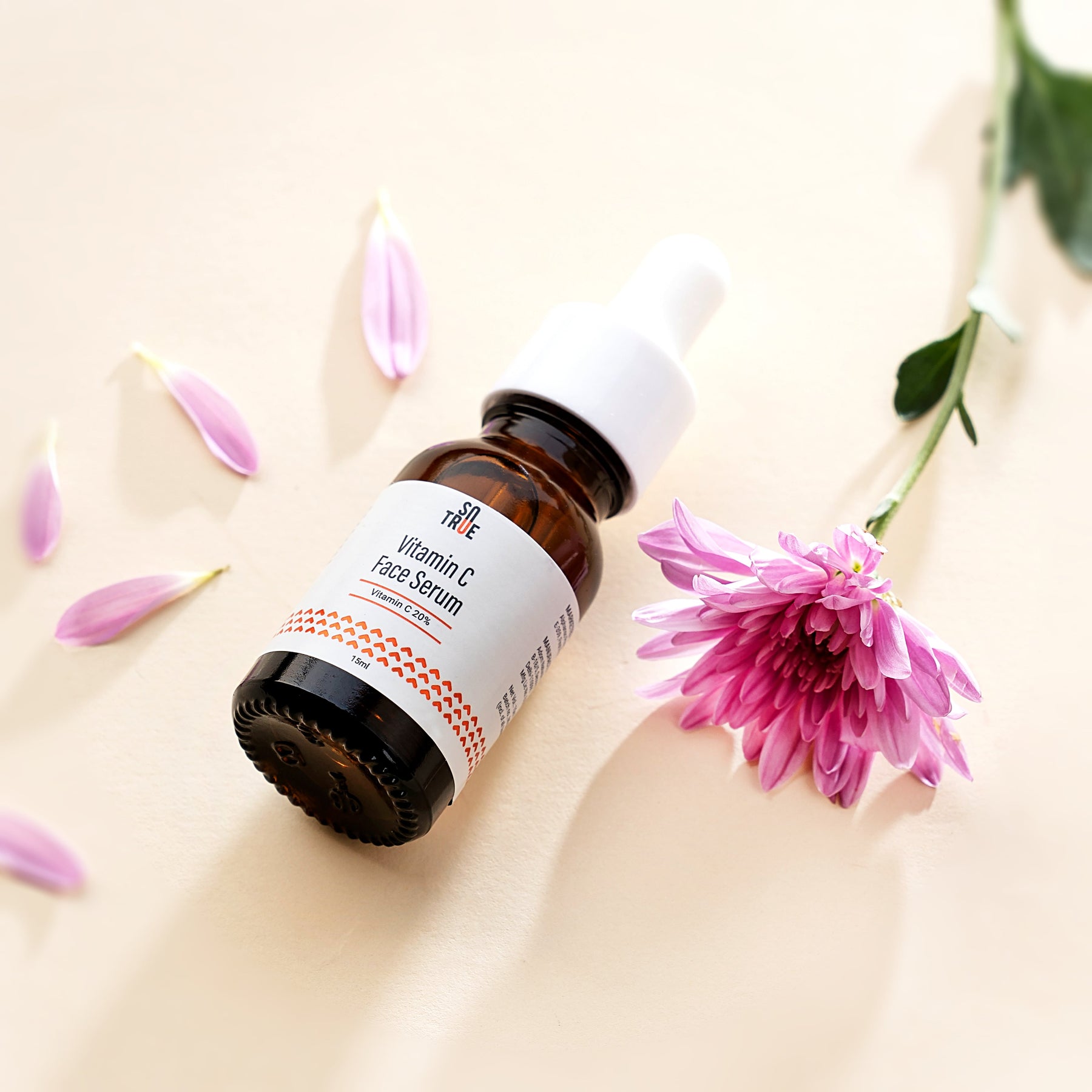 20% Vitamin C Face Serum with Hyaluronic Acid 15 ml
Did someone say radiant glow? Here's your new companion! An enriching serum that improves your skin tone as well as helps get rid of sunburns. So, are you ready to connect with your Sotrue self?
(Incl. of all taxes)
The presence of 20% Vitamin C helps boost the natural glow of one's skin.
Zero toxins, cruelty-free & vegan. It's good for the planet as well as for your beautiful skin.
Helps even out the skin tone, reduces pigmentation, and prevents excess sun damage.
Vegan

Zero Toxin

Cruelty Free
About the product
The Sotrue 20% Vitamin C Face Serum is the ninja you need that will keep your skin protected at all costs. Starting from enhancing glow, to fighting hyper pigmentation, to making your skin tone even, the serum does wonders!