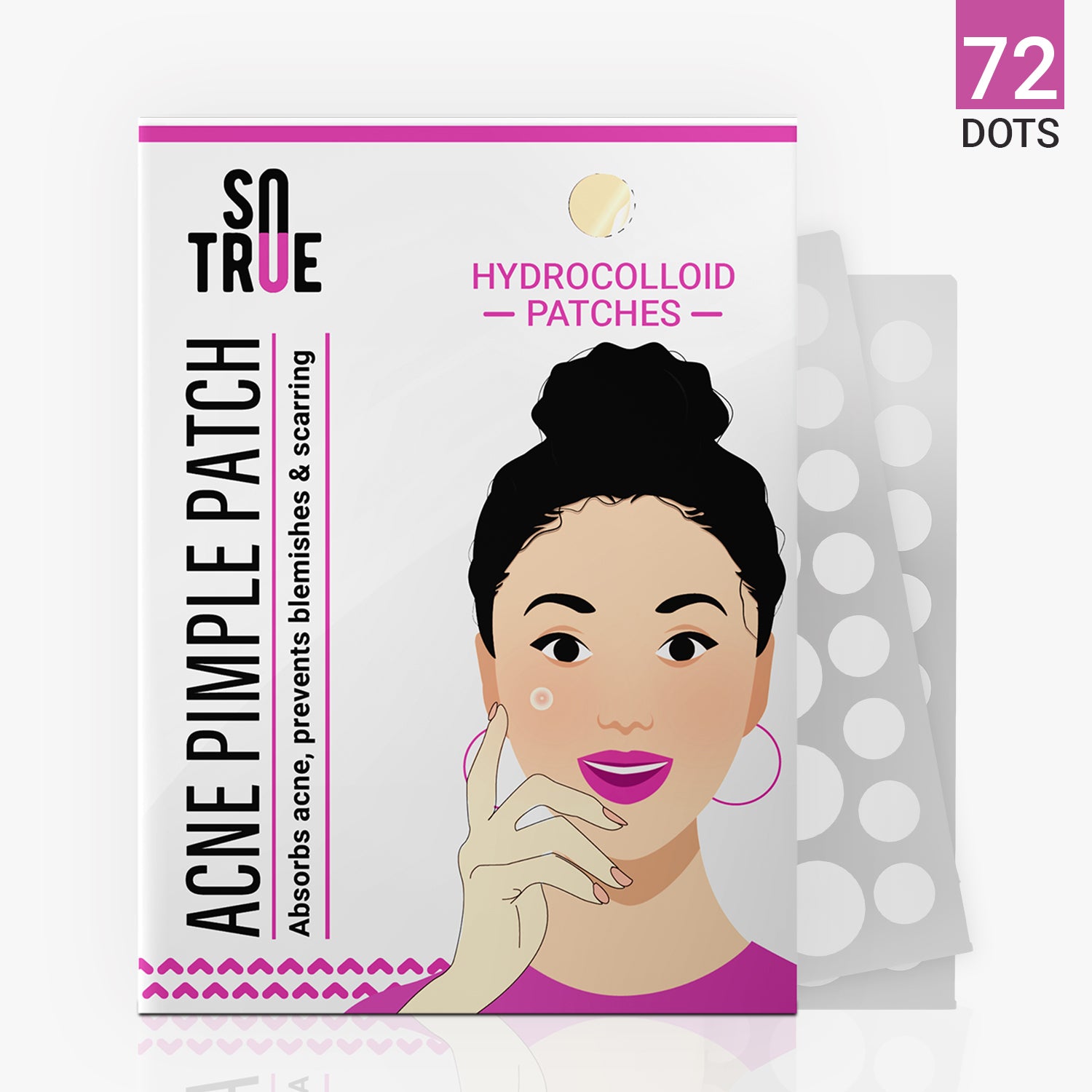 Acne Pimple Patches for Face (72 Patches) with 2 Nose Cleansing Strips
It's for those pesky little troubles that ruin your every party! Still fighting those little imperfections? Tired of scarring your skin thanks to acne, pimples, and other blemishes ? Well, don't worry and be happy with the Sotrue's Acne Pimple Patch !
(Incl. of all taxes)
Absorbs Acne Gunk.
Easily conceable and waterproof patches.
Treats acne overnight.
Safe and effective hydrocolloid formulation.
Suitable for all skin types.
Vegan

Zero Toxin

Cruelty Free
About the product
Sotrue's Acne Patches are infused with Hydrocolloid and Salicylic Acid in a carrier-like film creating an absorbent and waterproof protective cover to clear acne-causing bacteria and offering deep exfoliation to the skin. It also plays a major role in keeping the skin clear of excess oil that may lead to acne, blemishes, and other imperfections in as little as eight hours.