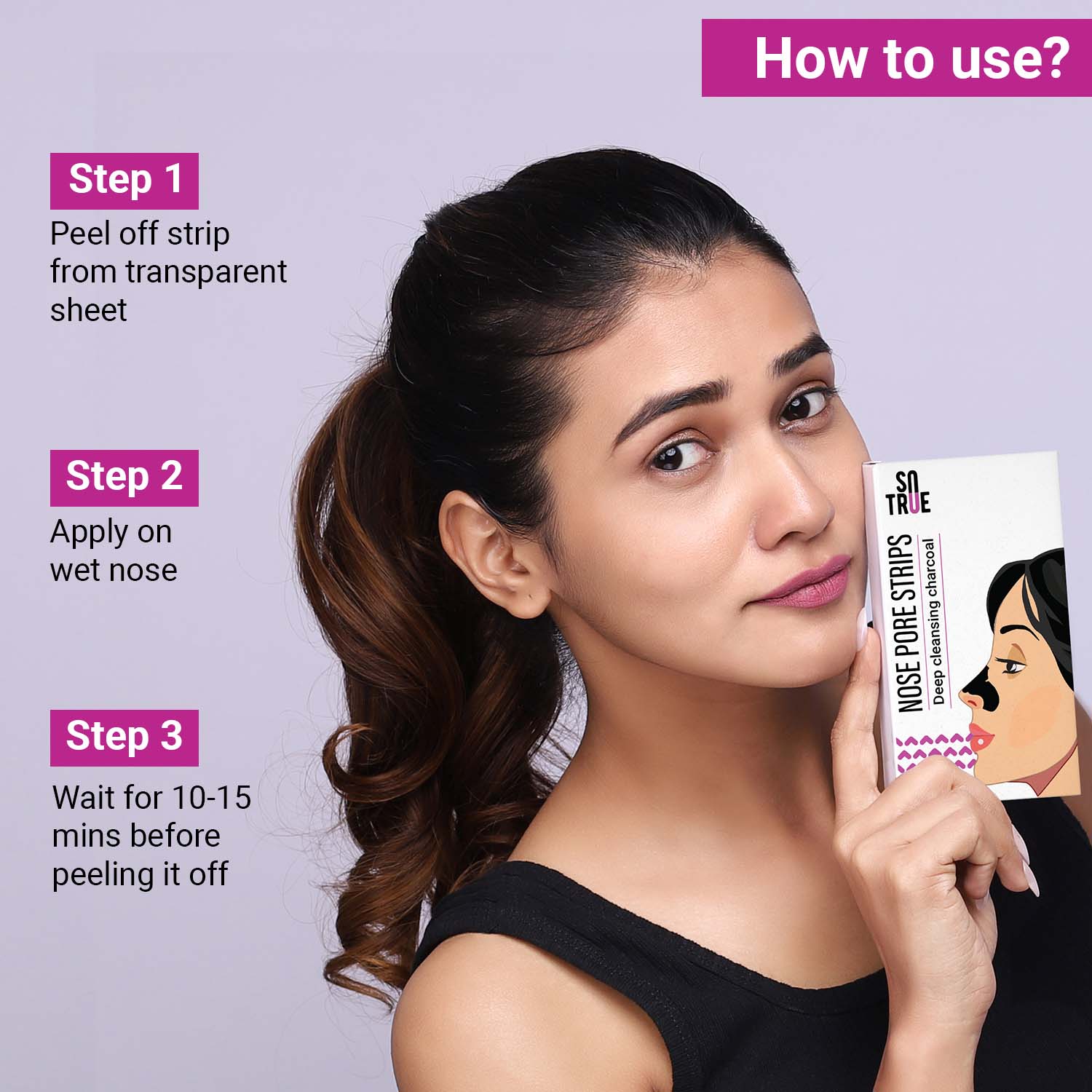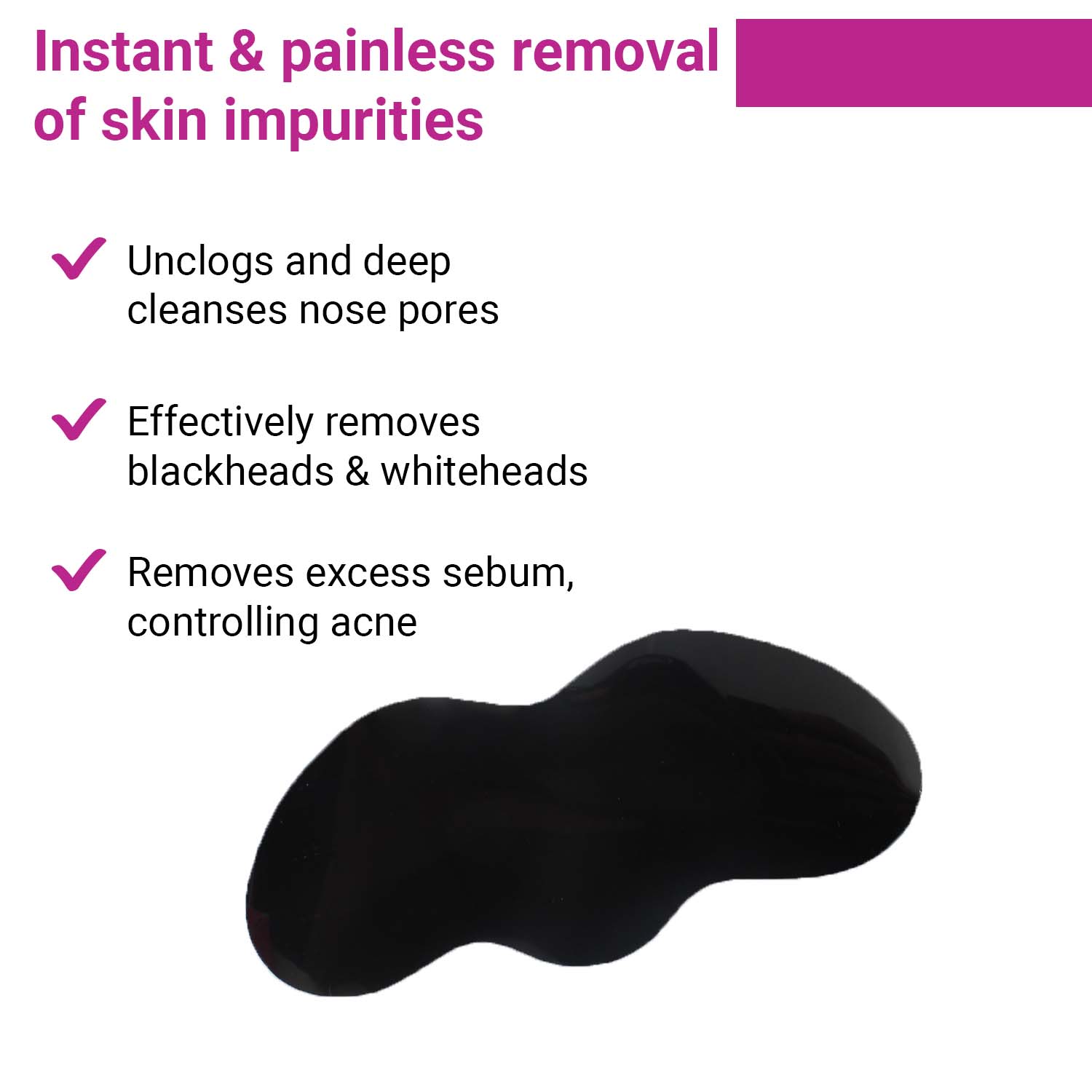 Charcoal Nose Pore Deep Cleansing Strips (5 Strips)
Stop scrubbing your nose red every now and then. All you need is Sotrue's charcoal nose pore strips to get rid of stubborn black/whiteheads on your nose in just 15 minutes, you will be able to get rid of blackheads.
(Incl. of all taxes)
Activated charcoal unclogs and deep cleanses nose pores.
Effectively removes blackheads and whiteheads.
Helps in sebum & acne control while reducing blemishes.
ready to use strips creating no mess.
Free from toxins, is cruelty-free and vegan. Also, follows Principle7.
Vegan

Zero Toxin

Cruelty Free
About the Product
Infused with the goodness of activated charcoal and aloe vera extract, Sotrue's Charcoal Nose Pore Deep Cleansing Strips are best. Our expertly designed deep cleansing nose strip helps remove blackheads, whiteheads, dead skin, oil & dirt. If you are looking for a painless solution to get a cleaner nose, then look no further.