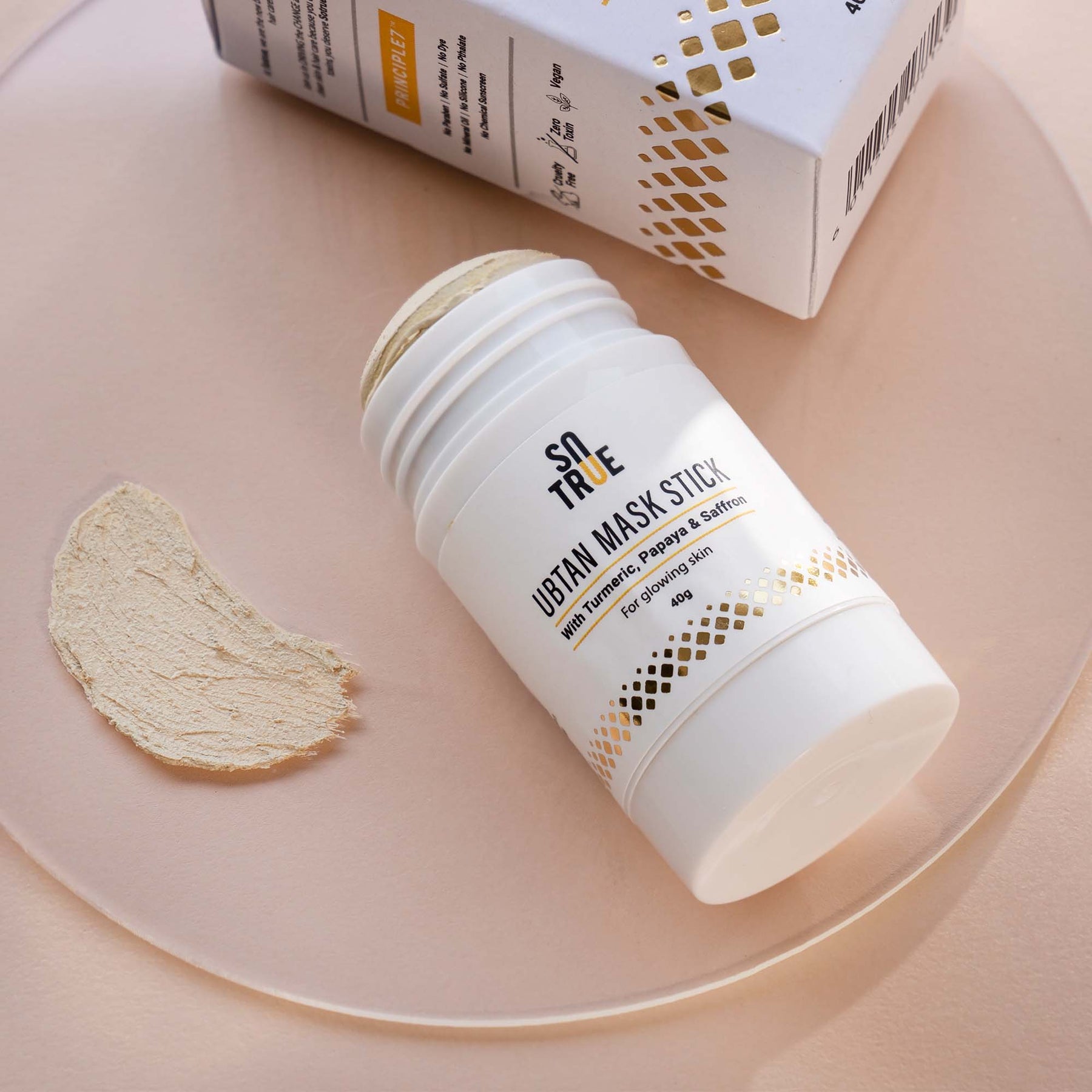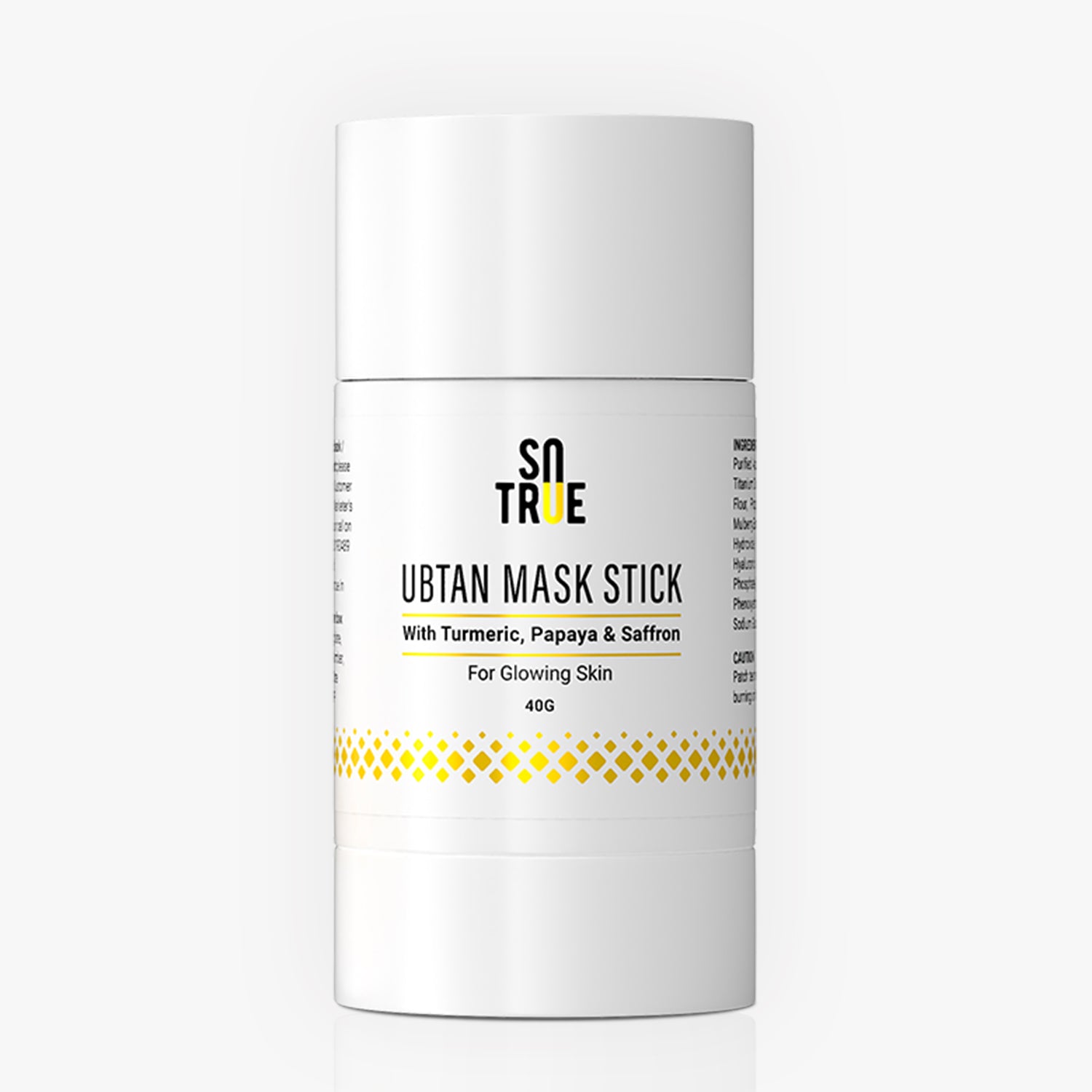 Ubtan Face Mask Stick with Turmeric & Saffron 40 g
The Ubtan Mask Stick is the 'gharelu nuskha' you've been hearing for years but with the Sotrue touch! You get to experience the power of natural ingredients that are power-packed in this Mask stick to give you happy skin!
(Incl. of all taxes)
Exfoliates, deep cleanses, and repairs damaged skin cells.
Contains papaya extract, turmeric, saffron, and kaolin clay that help in giving a naturally glowing skin. Easy to use and portable.
Improves skin texture and reduces signs of photoaging.
Zero Toxins, Cruelty-free, and Vegan.
Vegan

Zero Toxin

Cruelty Free
About the product
The Sotrue Ubtan Mask Stick intensely detoxifies the skin from impurities and balances the skin's natural oils. It's best suited for acne and blemish-prone skin that provides intense hydration and brightens the skin tone.